Video of reinvestigation of reactor1 operation floor with balloon equipment
The atmospheric dose of the second floor of reactor1 building was 150.5mSv/h. (cf. 150.5 mSv/h on the second floor of reactor1)
Tepco released the English version of the data on 10/25/2012.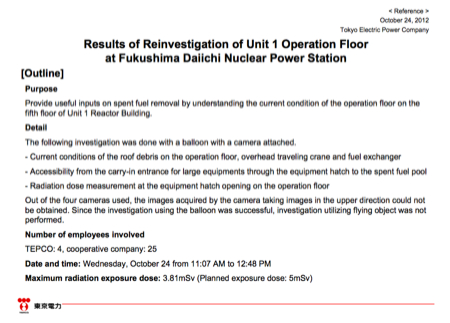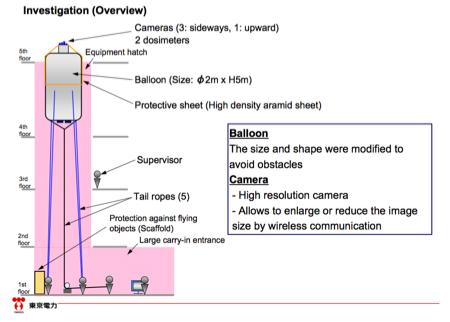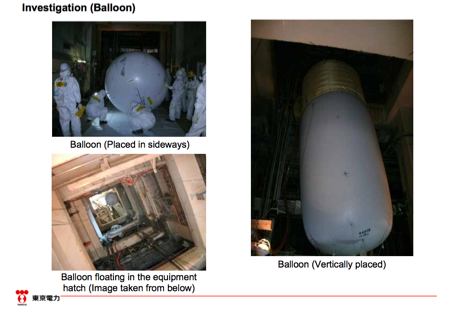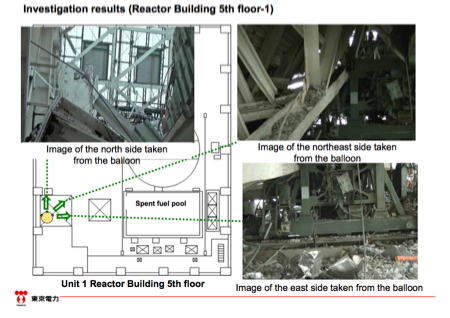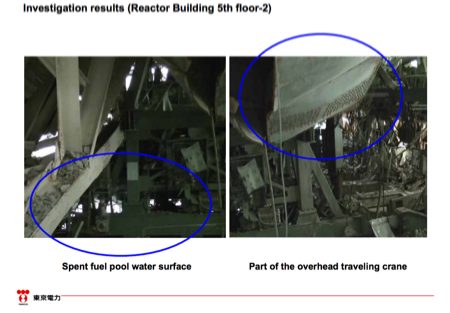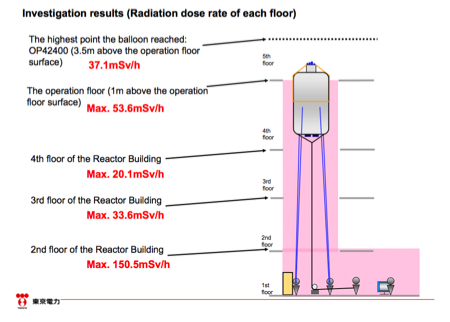 Iori Mochizuki
_____
Italiano: 
Video della nuova ricerca nel piano operativo del reattore 1 per mezzo del pallone
La dose atmosferica del secondo piano dell'edificio del reattore 1 era di 150.5 mSv/ora (cf. 150.5 mSv/ora al secondo piano del reattore 1)
La Tepco ha rilasciato la versione inglese il 25/10/2012
_____
Français :
Vidéo de l'exploration du réacteur 1 avec un ballon
Le niveau de radioactivité de l'air du 2e étage du bâtiment du réacteur 1 était à 150,5 mSv/h. (cf. 150,5 mSv/h au deuxième étage du réacteur 1)
Tepco publie la version anglaise des données du 25 octobre 2012.