Grass made holes on pipes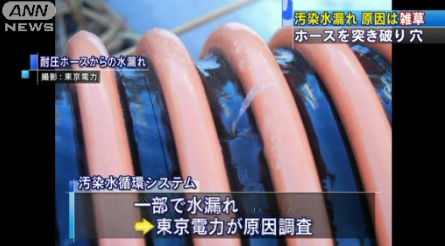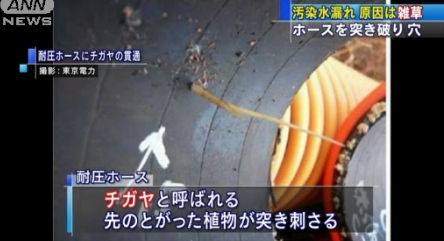 There have been a lot of leakage from water purifying system since last June.
On 2/10/2012, they found out Japanese blood grass make holes on the pressure resistance pipes running for 4km.
As they tested with a pin, they confirmed it can make a hole.
Now human-beings confirmed nuclear state-of-the-art technology can't stand with earthquake, big wave, winter, and grass. The next threat might be mosquito.
To solve the significant problem, Tepco decided to put the pipes on the asphalt or in U-shaped gutter.
Iori Mochizuki