Tokyo is contaminated as the worst place in Chernobyl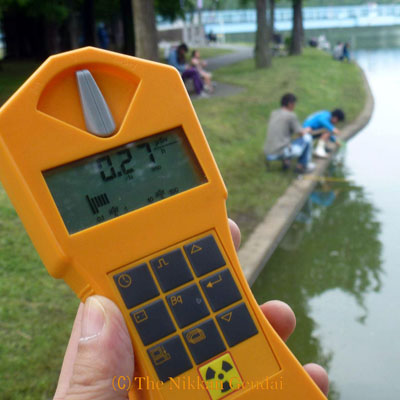 Following up this article..23,300 Bq/Kg of cesium from 4km of filter plant
The contamination level of Mizumoto Park turned out to be the same level of "off-limits zone" in Chernobyl.
The contamination level of the park was 23,300 Bq/Kg.
According to Nuclear Safety Commission, it is converted to be 1.4 ~1.5 million Bq/m2.
In Chernobyl, if the area is more contaminated than 1.48 million Bq/m2, it was labelled as off-limits zone, which was the worst level of the pollution.
Because cesium doesn't choose Mizumoto park intentionally, at least some parts are contaminated as the worst area of Chernobyl.
Iori Mochizuki