A runner had cardiopulmonary arrest in Tokyo marathon
Following up this article..Tokyo station is contaminated as mandatory evacuating zone in Fukushima
A runner had cardiopulmonary arrest in Tokyo marathon 2012, which was held on 2/26/2012.
This marathon has been held annually since 2007. 35,500 people joined it this year.
A runner (50s) fell down in Minato ku, ended up having cardiopulmonary arrest.
Another runny with nursing license was near him, he treated the runner by AED. He managed to resuscitate the runner.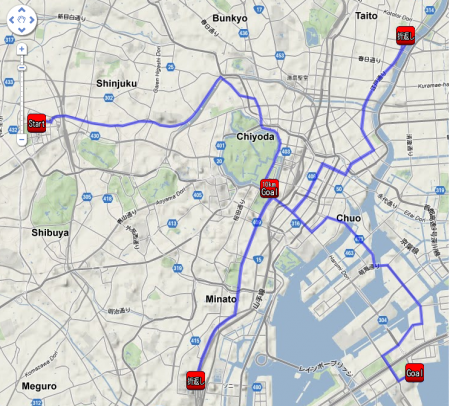 Someone who joined this marathon tweeted like this below.
@hanayuu: マスクして東京マラソン走った者です。去年も走ったのですが今年はやたらと倒れてる人が多かった気がする。救急のデータを探してるのですがまだ見つかってません RT 東京マラソン走者心肺停止、看護師走者が救命 yomiuri.co.jp/national/news/…

— 亡国に至るを知らざれば之れ即ち亡国 (@konet4u) February 27, 2012
<Translate>
I run with a mask. I ran last year too, but I found way more people falling down than last year. Looking for a data of calling ambulance but still haven't found.
<End>
Source
Iori Mochizuki