Message from a reader, "I have some serious thyroid problems"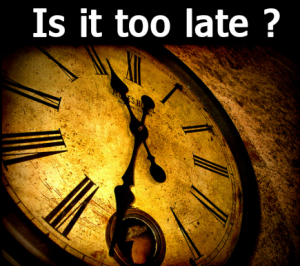 A couple of FD reader nicely sent me a message. The wife is from Romania and her husband is from Japan.
They evacuated Japan on 12/15/2011, when is the next day I left Japan as well.
However, the wife got thyroid problems. She has actually gone through Chernobyl.
Was it too late to evacuate ? or does it have nothing to do with Fukushima ? She was living in Niigata, which faces Japan/Korean sea.
She is not the only one to have health problems even out of Japan.
<Quote start>
I am writing to let you know that I have some serious thyroid problems. I went to doctor here and they found nodules (one big, 2cm) and abnormalities on my thyroid. They even recommended surgery. Of course I need to double check and now I am trying to get an appointment with a specialist in France. I strongly believe is from radiation—-I was so careful (we are in Niigata) and still got it. I am very worried about my health. I need to check for cancer too. I got exposed twice, because of Cernobyl, and this might be a cause.
<Quote end>
Iori Mochizuki