Another heating gauge is showing increasing temperature
Following up this article ..Heating gauge was lost
Tepco is asserting the heating gauge set on the bottom of the reactor is broken because other 2 gauges are showing 31~34℃.
However, there is another heating gauge to show the increasing temperature.
It's attached to the CRD Housing, where is under the container vessel. (CRD = Control Rod Drive) 

This gauge showed temperature over 150℃ on 1/14/2012.
It's showing the increasing temperature toward 2/13/2012 with the "broken" gauge.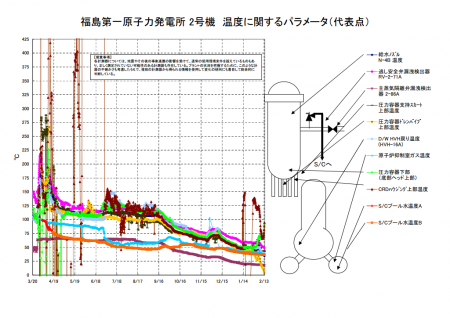 Iori Mochizuki