26 microSv/h from the leaves of Japanese cedar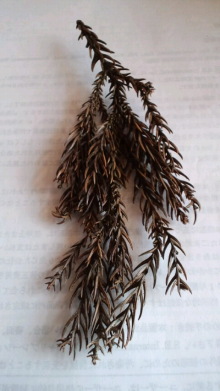 Radioactive pollen is assumed to fly in Tokyo this Spring.
A Japanese blogger measured the cedar leaves of Fukushima where the pollen will come from and it was 3,108 CPM.
This person converts it to be 9.305 μSV/h, but it can be a miscalculation of 26 μSV/h.
(Source)
http://www.youtube.com/watch?v=Pr4bB5SXPlY
Iori Mochizuki