Investigation Results of Smoke from Electric Motors in the Cesium Absorption Tower Temporary Storage Facility
On 10/2/2012, Fukushima Diary reported white smoke coming out from cesium absorption tower. [Link]
On 11/1/2012, Tepco released the investigation result of the incident.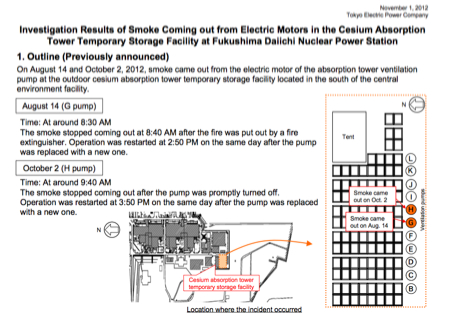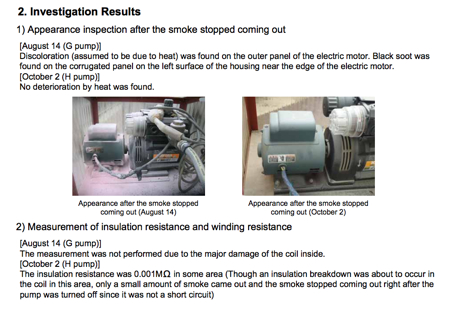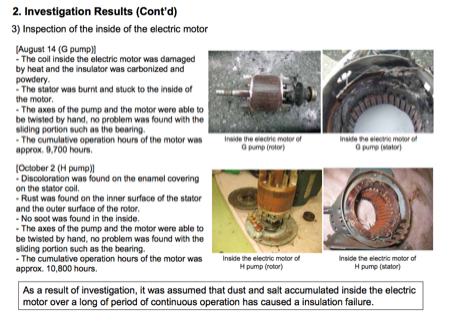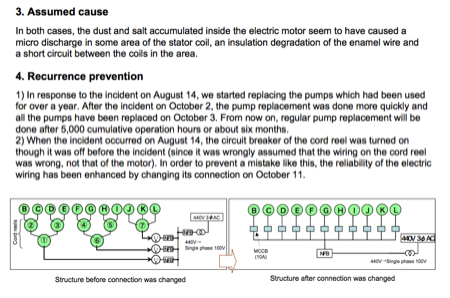 Source
Iori Mochizuki
_____
Italiano:
Risultati di ricerca sul fumo proveniente dai motori elettrici nella torre di assorbimento del Cesio, impianto di stoccaggio temporaneo.
Il 02/10/2012 Fukushima Diary ha riportato che fumo bianco stava uscendo dalla torre di assorbimento del cesio.  [Link]
Il 01/11/2012 la Tepco ha rilasciato il risultato della ricerca sull'incidente.
_____
Français :
Rapport d'enquête sur la fumée sortie des moteurs électriques de la tour d'absorption du césium de la structure de stockage provisoire 
Le 2 octobre 2012, le Fukushima Diary avait rapporté qu'une fumée blanche sortait de la tour d'absorption du césium. [Lien]
Le 1er novembre 2012, Tepco publie les résultats de son enquête sur l'incident :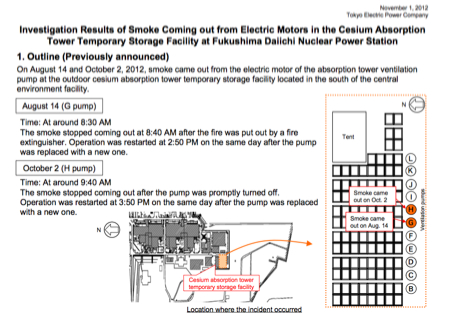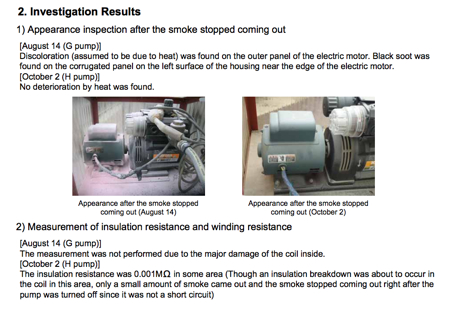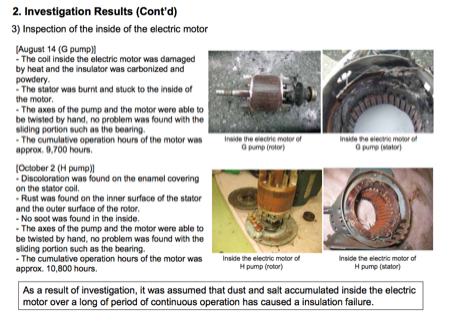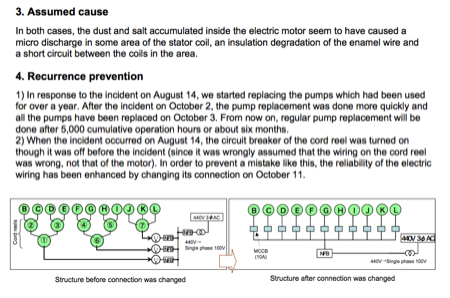 Source