12,200 Bq/Kg from Teganuma lake Chiba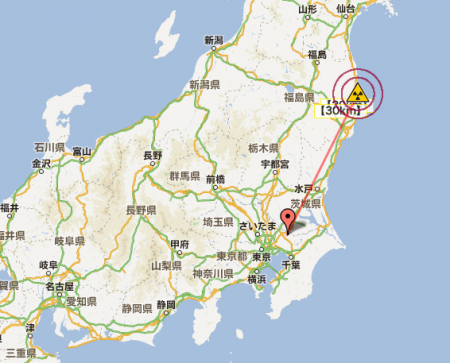 Chiba prefecture measured radiation at 19 points of Teganuma lake (195km from Fukushima) including 2 rivers to flow into Teganuma lake. The rivers run through hotspots, and they measured over 10,000 Bq/Kg from the ground soil of the bottom of rivers, where the rivers flow into the lake. The highest reading was 12,200 Bq/Kg. The measurement was done from 5/24 to 6/6/2012.
Fishery was allowed in the lake until this Spring. Having announced the high level of contamination on 7/3/2012, Chiba prefecture stated it's not harmful because the radiation is shielded by lake water, which they didn't detect radiation from.
千葉・手賀沼の水底土砂から放射性セシウム1万2200ベクレル
産経新聞 7月3日(火)19時40分配信
千葉県は3日、県北西部の手賀沼とその流入河川で水底の泥や砂の調査行ったところ、最大で1キロ当たり1万2200ベクレルの放射セシウムを検出したと発表した。放射性物質が発する放射線は水で遮蔽されるため、県は「生活圏への影響は極めて少ない」としている。
調査は5月24日から6月6日まで、手賀沼内と流入河川の計19地点で実施。局所的に放射線量が高い「ホットスポット」が点在する地域を流れる2本の河川が、沼に注ぎ込む地点などで1万ベクレル以上を検出した。県は、東京電力福島第1原発事故が原因とみている。
県によると、手賀沼では水産物から放射性物質が検出されたため、春から漁業は行われていない。また今回、同時に水質調査も行ったが放射線物質は不検出だったといい、底に沈殿しているとみられる。
Source
Iori Mochizuki