The worst assumption was abandoned by JP Gov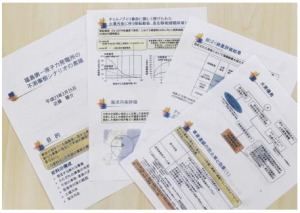 The worst scenario that if all the Fukushima workers had to evacuate from Fukushima plants, the massive leakage of radiation would last for one year was shown to Japanese prime minister, Kan Naoto and other few cabinets members in late March but it was abandoned and hidden, it turned out on 1/12/2012.
Until the end of last year, it was not disclosed as publish document. The existence of the document had been denied.
原発事故、最悪シナリオを封印
2012年1月21日(土)20時2分配信 共同通信
東京電力福島第1原発事故で作業員全員が退避せざるを得なくなった場合、放射性物質の断続的な大量放出が約1年続くとする「最悪シナリオ」を記した文書が昨年3月下旬、当時の菅直人首相ら一握りの政権幹部に首相執務室で示された後、「なかったこと」として封印され、昨年末まで公文書として扱われていなかったことが21日分かった。複数の政府関係者が明らかにした。
Iori Mochizuki