20 Bq/kg from Iwate milk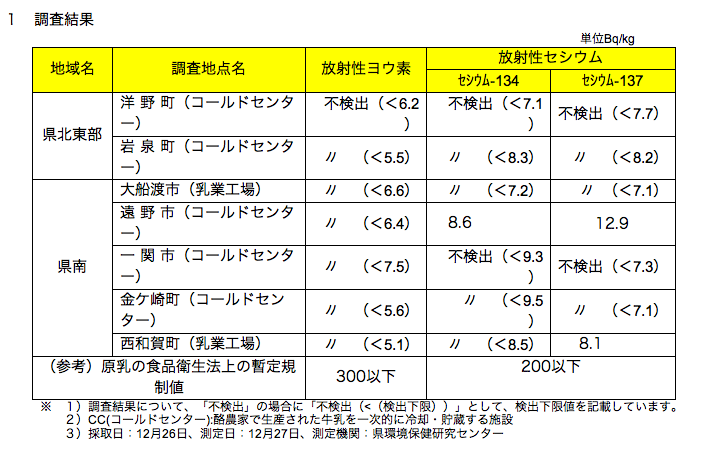 Iwate local government measures radiation in the milk constantly.
From their research on 12/26 they measured 20 Bq/Kg from the milk of Tono.
Cs-134: 8.6 Bq/Kg
Cs-137: 12.9 Bq/Kg
Total: 21.5 Bq/Kg
Because it's under the safety limit they are going to sell it in the market.
(Source)
Iori Mochizuki