3128 Bq/kg of cesium from Ibaraki mushroom
A media writer "Chidai" measured 3128 Bq/Kg of cesium from dried shiitake mushroom in Ibaraki.
Mr. Chidai commented the mushroom is not distributed but may be exchanged within neighbors by locals.
Because the spectrum shows the existence of cesium 134, it is from Fukushima.
放送作家ちだい氏が茨城の干しシイタケを計測したところ、3128 Bq/Kgのセシウムが検出されました。
これは市場には流通していませんが、生産者同士で交換している可能性は十分にあるとのことです。
セシウム134も検出されていることから、福島原発由来と推定されます。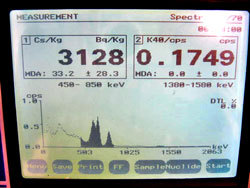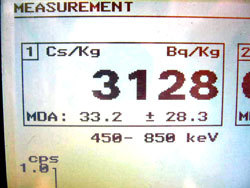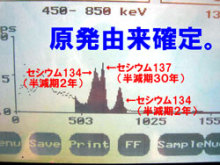 Iori Mochizuki