[Spectrum] Pu-240 detected from soil in Takahagi city Ibaraki
Following up this article.."Radiation researcher "Pu-239/240 and U-238 measured from soil in Takahagi city Ibaraki [URL]"
The spectrum of the sample was posted. It shows Pu-240 was detected.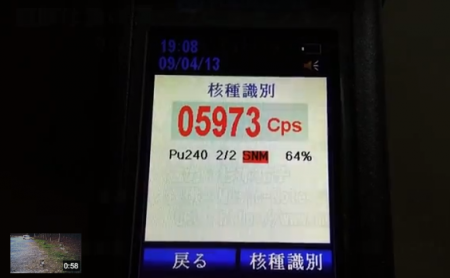 Iori Mochizuki
Thank you for considering donation !
_____
Français :
[Spectre] Du plutonium 240 au sol de la ville de Takahagi à Ibaraki
Article lié : Un chercheur de radioactivité : Du Pu 239/240 et de l'U 238 au sol dans la ville de Takahagi, à Ibaraki
Le spectre de l'échantillon a été publié, il montre la détection de Pu 240.
Merci de penser à un don.