[Reader's post] Tokyo supermarket selling peach labelled with double origins / "Fukushima・Wakayama" – Photo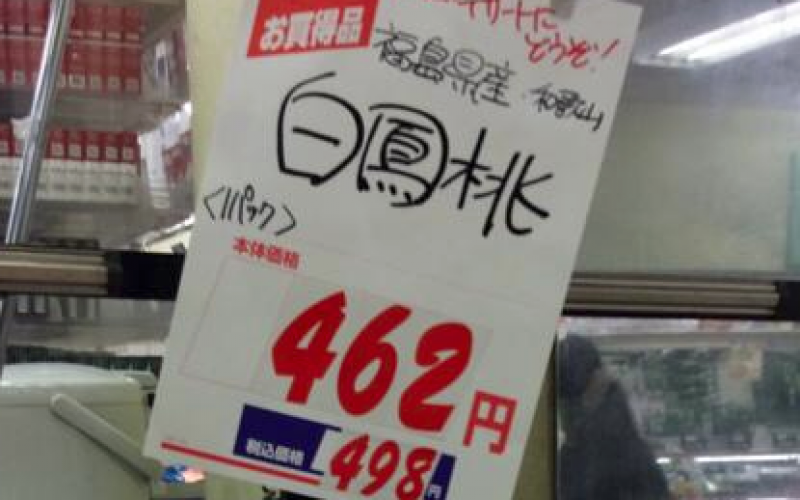 A supermarket in Tokyo was selling peach labeling two different origins at once. A reader posted this on 7/23/2014.
The reader states the peach was found yesterday. The label states "Produced in Fukushima prefecture・Wakayama".
Wakayama prefecture is in western Japan, which is totally different from Fukushima prefecture. This label doesn't make any sense.
It was sold for a bargain. 498 yen for one pack to include 4 peaches.
It can be assumed that this is only a part of the entire picture. This label at least mentions "Fukushima" even though it is not assertive. However Fukushima products can be contained in variety of ingredients without any notice.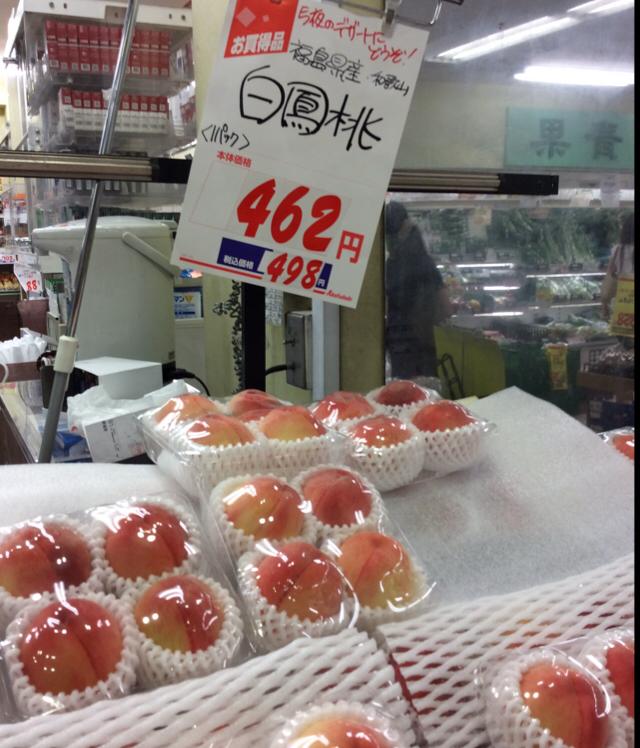 Iori Mochizuki
You read this now because we've been surviving until today.
_____
Français :
[Sujet de lecteur] Un supermarché de Tokyo vend des pêches étiquetées avec deux origines : "Fukushima・Wakayama" – Photo
Un supermarché de  Tokyo a vendu des pêches étiquetées sur deux origines différentes en même temps. Un lecteur a publié ceci le 23 juillet 2014 :
Ce lecteur affirme que les pêches sont présentées depuis hier. L'étiquette affirme "Produites dans la préfecture de Fukushima ・Wakayama".
La préfecture de Wakayama est dans l'ouest du Japon, ce qui est complètement différent de la préfecture de Fukushima. Cet étiquetage n'a aucun sens.
C'était une vente à négocier. 498 yens le paquet de 4 pêches.
On peut considérer que ceci ne représente qu'une partie de la vue d'ensemble. Cet étiquetage dit au moins "Fukushima" bien qu'il ne soit pas formel. Néanmoins, les produits de Fukushima peuvent se retrouver dans bien d'autres ingrédients sans aucune mention d'eux.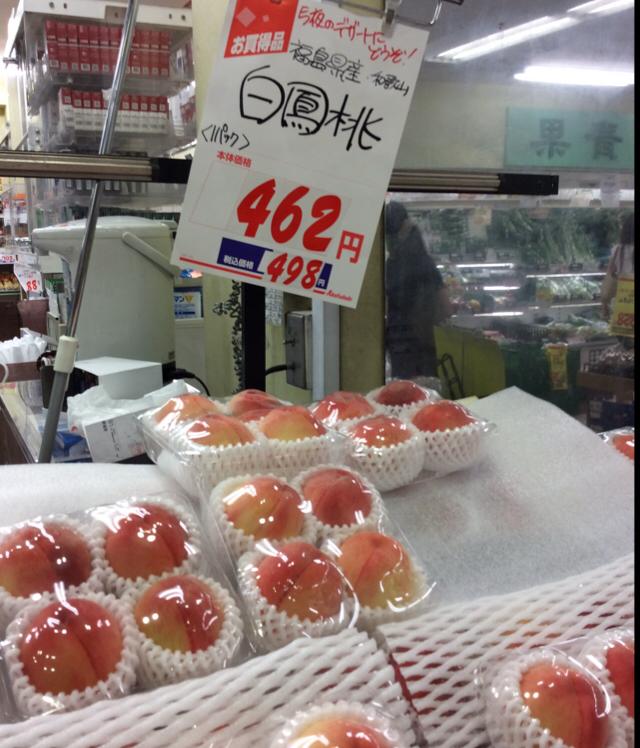 Vous pouvez lire ceci parce que nous avons survécu jusqu'à aujourd'hui.
Tags:
311
,
false label
,
fukushima
,
japan
,
manipulation
,
nuclear
,
peach
,
radiation
,
supermarket
,
tepco
,
tokyo
,
Wakayama