Fallout level in Fukushima city spiked again, "the 3rd highest reading in February"
The fallout level in Fukushima city has been unusually high in February for some reason.
On 2/3 and 2/5/2013, the fallout level reached the highest readings since last May. [URL]
On 2/18/2013, it marked the 3rd highest reading following the readings of these 2 days.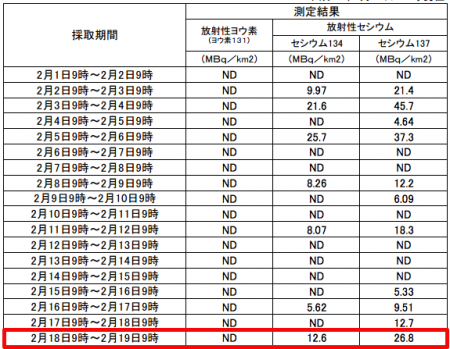 http://wwwcms.pref.fukushima.jp/download/1/koukabutsu420.pdf
Iori Mochizuki
_____
Français :
Les retombées radioactives marquent encore un pic dans la ville de Fukushima, 3e record pour février
Le niveau radioactif des retombées a été inhabituellement élevé dans la ville de Fukushima en ce mois de février.
Le 3 et le 5 février 2013, le niveau des retombées a atteint des records depuis mai dernier. [Lien]
Le 18 février 2013, un 3e record est atteint après les détections de ces 2 derniers jours :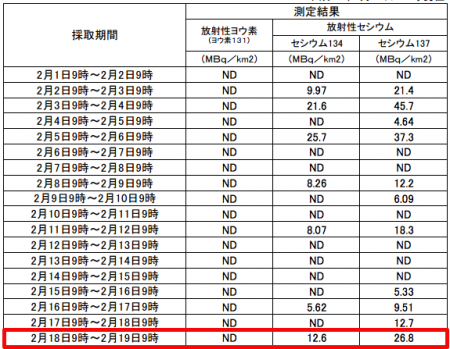 http://wwwcms.pref.fukushima.jp/download/1/koukabutsu420.pdf