[Express](Not radiation effect) Interestingly shaped marguerite in Daikan-yama Shibuya Tokyo
Introducing important tweets as [Express] for simultaneous updates.
Absolutely this has nothing to do with radiation.
<Translate>
Two marguerite connected to each other on the back.・・・ near Daikan-yama station Shibuya Tokyo.
<End>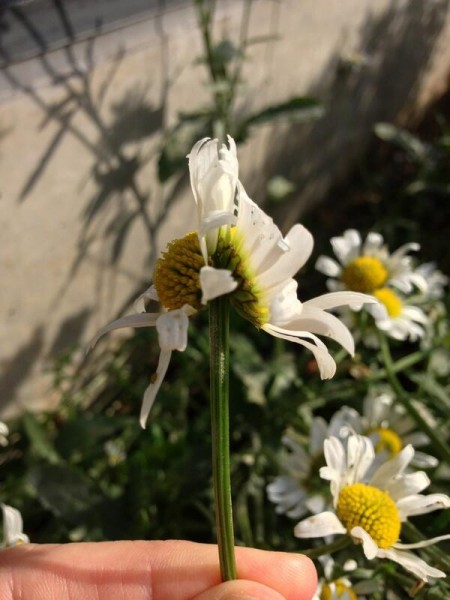 【奇形マーガレット】背中合わせにくっ付いたマーガレット。この株には融合したのモノも沢山ある。渋谷区代官山駅近く。2013.5.18 twitter.com/pavlova9655/st…

— ばれりん(脱原発に1票)チーム東京2さん (@pavlova9655) 2013年5月18日
Iori Mochizuki
Truth can be told only by someone who can judge himself.
You might be a listener or a speaker. Either way, some words sound reassuring for you, look comfortable for you. However, it doesn't guarantee that the words are telling the truth.
_____
Français :
[Express] Une marguerite à forme intéressante dans Daikan-yama Shibuya de Tokyo
Présentation des tweets importants sous [Express] pour mise à jour simultanée.
Ceci n'est pas nécessairement lié à la radioactivité.
<Traduction>
Deux marguerites reliées par l'arrière.・・・ près de la gare de Daikan-yama de Shibuya dans Tokyo.
<Fin>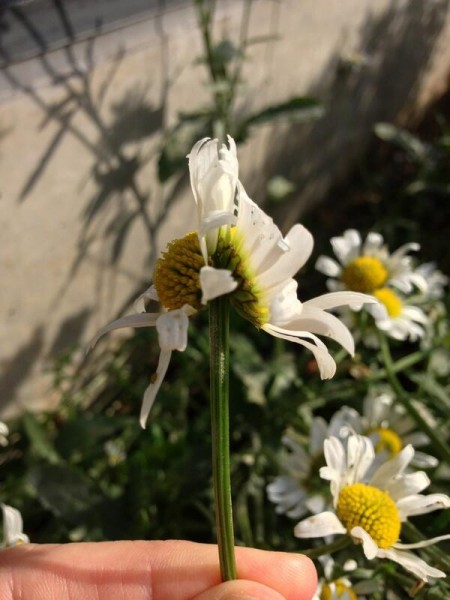 【奇形マーガレット】背中合わせにくっ付いたマーガレット。この株には融合したのモノも沢山ある。渋谷区代官山駅近く。2013.5.18 twitter.com/pavlova9655/st…
— ばれりん(脱原発に1票)チーム東京2さん (@pavlova9655) 2013年5月18日
La vérité ne peut être dite que par qui peut en juger.
Que l'on soit orateur ou spectateur, dans tous les cas certains mots peuvent vous rassurer, vous être agréables. Il n'est cependant pas garanti que ces mots vous disent la vérité.