Conjoint peaches found in Hiroshima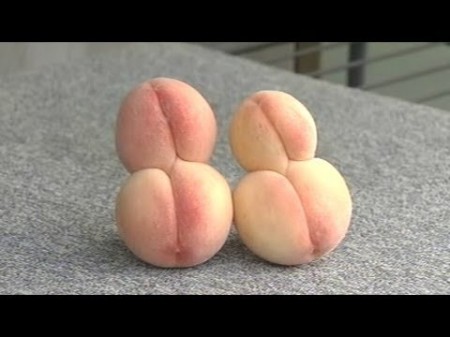 In Fukuyama city, Hiroshima, conjoint peaches were harvested.
↓ Location [Link]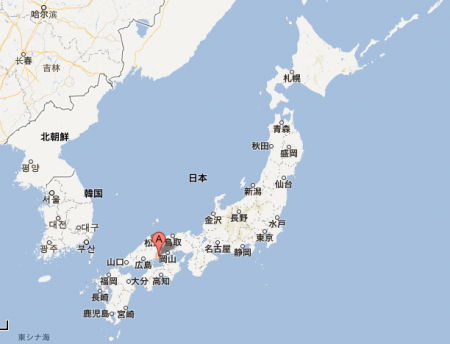 The dimeter of the top part is about 5cm, the bottom one is about 7cm. Mr. Araki, who harvested these peaches comments, he has been growing peaches for 10 years but he hasn't seen such ones.
He named them Momotaro and Momoko. They measured cesium from peaches harvested in Fukushima and Yamanashi in eastern Japan. (cf. Japan exports Fukushima peach and has Imperial family consume it)
TBS reported it in the morning of 8/16/2012, but the news is already deleted. [Link]
Iori Mochizuki