[Video] Robot decontamination by remote control in reactor1
On 5/14/2012, Tepco attempted to decontaminate reactor1 by using a remote controlling robot.
The video and data were published today.
For the first step, Tepco measured radiation level on the first floor of reactor1 by using the robot called PackBot.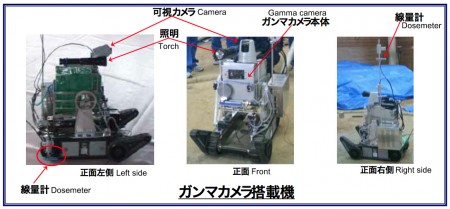 The results are like this below.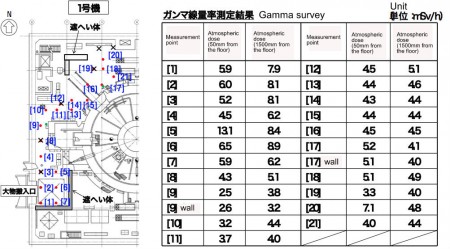 Gamma camera screening.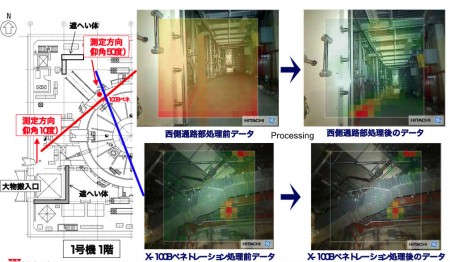 Iori Mochizuki