Infant death of heart disease doubled as 2010 in Fukushima
In 2011, infant deaths of disease were significantly more than 2010.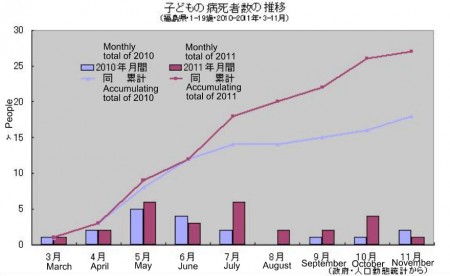 The sample is the deaths of 1 ~ 19 years old children in Fukushima.
Comparing to 2010, the deaths increased after July in 2011 though deaths of disease is known to decrease in Summer.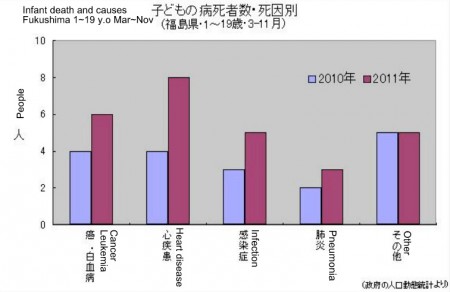 The graph above shows the deaths of Cancer/Leukemia, Heart disease, infection, Pneumonia and other.
Death cases increased for every cause except for "other", but especially the death of heart disease went up to as double as 2010.
The data was taken from e-stat served by Ministry of Internal Affairs and Communications.
Iori Mochizuki