[Just in case] Cirrocumulus cloud covering the sky of Tokyo out of season
In terms of accident prevention, Fukushima Diary is reporting this.
Cirrocumulus cloud was found covering the entire sky of Tokyo on 5/4/2013. It's usually seen in Autumn in Japan.
<Translate>
The strange cloud is covering the entire sky like it was often seen before 311. We need to stay careful. Tokyo.
<End>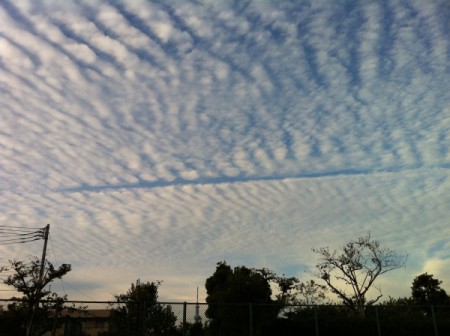 大震災前によく出ていた地震雲が空一面を覆っている。本気で注意が必要。空見てみて。東京。
Iori Mochizuki
Thank you for considering donation !
Monthly donation for the company paypal is also helpful !
_____
Français :
[Au cas où] Un cirrocumulus couvre le ciel de Tokyo en hors saison
Le Fukushima Diary couvre ceci en termes de prévention des accidents.
Un cirrocumulus a couvert tout le ciel de Tokyo le 4 mai 2013. Au Japon, c'est habituellement en automne.
<Traduction>
Ce nuage étrange couvre tout le ciel, comme quand on en voyait souvent avant le 11-3 .  On doit rester prudents. Tokyo.
<Fin>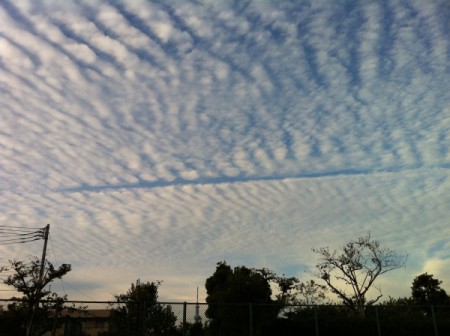 大震災前によく出ていた地震雲が空一面を覆っている。本気で注意が必要。空見てみて。東京。
Merci de penser à un don.
Les dons mensuels à la société sont aussi très utiles.