M5.0 hit southern part of Ibaraki prefecture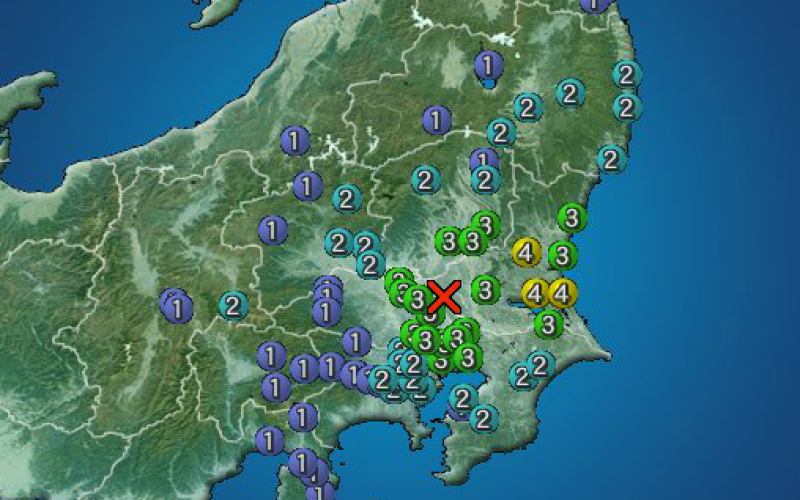 According to JMA (Japan Meteorological Agency), a major quake occurred in Southern part of Ibaraki prefecture at 7:54 of 6/12/2016 (JST).
Magnitude was 5.0. The maximum seismic intensity was 4. The depth of epicenter was 40km.
It affected the large area of Kanto region.
The residents in this area commented it shook quite long for over 40 seconds.
http://www.jma.go.jp/en/quake/20160612075757395-120754.html
http://jishin-yogen.com/blog-entry-8655.html
Iori Mochizuki
_____
Un M5,0 frappe le Sud de la préfecture d'Ibaraki
Selon la JMA (Japan Meteorological Agency), un séisme majeur s'est produit dans le sud de la préfecture d'Ibaraki le 12 juin 2016 à 07:54 (JST).
Sa magnitude a été de 5, son intensité sismique maximale de 4 et la profondeur de son épicentre de 40 km.
Il a touché une grande partie de la région de Kanto.
Les habitants de cette zone ont rapporté que les secousses ont été relativement longues, pendant plus de 40 secondes.
http://www.jma.go.jp/en/quake/20160612075757395-120754.html
http://jishin-yogen.com/blog-entry-8655.html