172 packs of Fukushima cucumbers deceptively labelled as from Hokkaido
The biggest risk to live in Japan is contaminated food. Even if you choose food from western Japan or far north Japan, the label of origin is sometimes false. Because food producers and the distributers are not aware of the health risk of radiation, they don't feel guilty about that.
Tohonosan, an agricultural product's distribution company in Osaka deceptively mis-labelled the origin of 172 packs of Fukushima cucumbers.(174kg) They labelled them as from Hokkaido, 630km from Fukushima plant.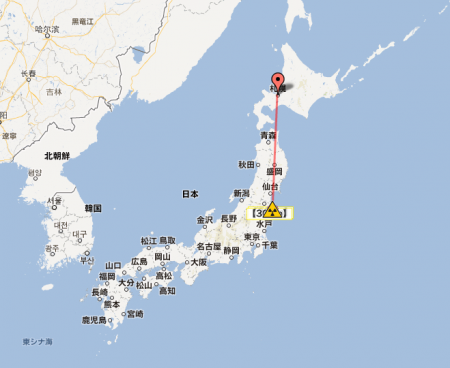 The company only received business improvement order from Osaka on 8/3/2012.
However, Osaka local government states these passed the radiation test of Fukushima, not harmful for health.
Iori Mochizuki