Groundwater Cs-134/137 density jumped up 260 percent beside Reactor 2 within only a week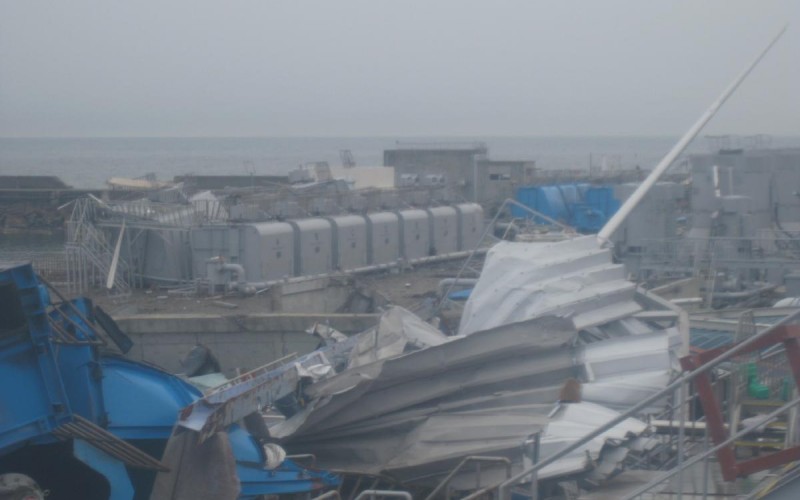 Related to this article.. Sr-90 density rose up 155 percent of the previous highest reading in the seaside of Reactor 2 [URL]
On 9/29/2015, Tepco announced Cesium-134/137 density of groundwater rose up to 260% of the previous highest reading beside Reactor 2.
This is the groundwater pumped up in the seaside of Reactor 2. The sample was collected on 9/28/2015.
The previous highest reading was 1,170 Bq/L, which was detected one week ago. However it went up to 2,990 Bq/L in total of Cs-134/137.
Sr-90 density is still under analysis.
http://www.tepco.co.jp/nu/fukushima-np/f1/smp/2015/images/2tb-east_15092901-j.pdf
Iori Mochizuki
_____
La radioactivité en Cs 134/137 des eaux souterraines du réacteur 2 augmente de près de 260 % en une semaine seulement
Article lié : Côté mer du réacteur 2, la radioactivité en Sr 90 dépasse de 155 % le précédent record
Le 29 septembre 2015, Tepco annonce que la radioactivité en césium 134/137 des eaux souterraines a augmenté de 260 % par rapport au précédent record relevé à côté du réacteur 2.
Il s'agit des eaux souterraines pompées du côté mer du réacteur 2.
L'échantillon est du 28 septembre 2015.
Le record précédent, de 1 170 Bq/L, avait été relevé il y a une semaine.
On atteint maintenant 2 990 Bq/L au total pour le Cs 134/137.
La radioactivité du strontium 90 est en cours d'analyse.
http://www.tepco.co.jp/nu/fukushima-np/f1/smp/2015/images/2tb-east_15092901-j.pdf
Tags:
311
,
cesium
,
contaminated water
,
fukushima
,
groundwater
,
japan
,
nuclear
,
radiation
,
reactor 2
,
reactor2
,
Strontium-90
,
tepco