M5.8 hit North East Japan coastal area / M4.4 occurred 2 hours before too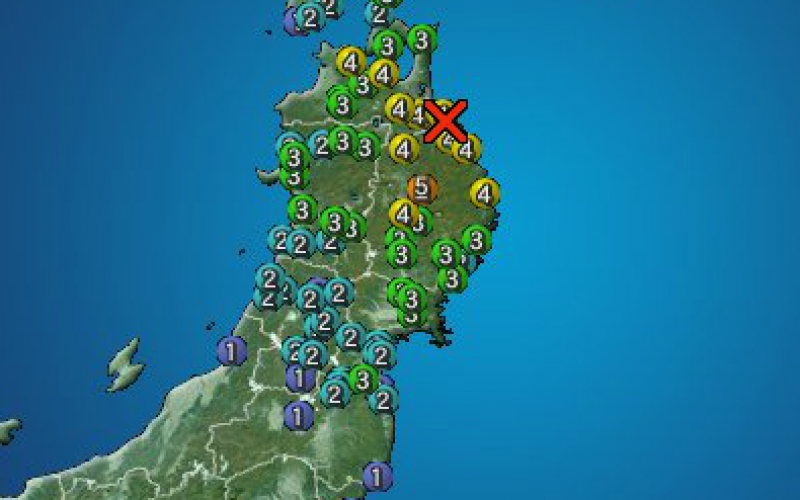 According to Japan Meteorological Agency, two major quakes successively hit eastern Japan in the night of 7/10/2015.
At 1:15 (JST), M4.4 hit the south part of Ibaraki prefecture. 2 hours later, M5.8 occurred in the coastal area of Iwate prefecture.
The maximum seismic intensity was 5 -. It was felt from Kanagawa prefecture to Hokkaido.
M4.2 and M5.0 were also observed Iwate offshore on 7/7 and 7/9/2015.
http://www.jma.go.jp/en/quake/20150710034654395-100333.html
http://www.jma.go.jp/en/quake/20150710012021395-100115.html
Iori Mochizuki
_____
Français :
Un M5,8 frappe la côte nord-est du Japon / 2 heures avant il y avait eu un M4,4
Selon la Japan Meteorological Agency, deux séismes majeurs se sont enchaînés à l'Est du Japon dans la nuit du 10 juillet 2015.
A 1:15 (JST), un M4,4 frappe le sur de la préfecture d'Ibaraki. 2 heures plus tard, un M5,8 survient en région côtière de la préfecture d'Iwate.
L'intensité sismique maximale a été de 5 -. Il a été ressenti de la préfecture de Kanagawa jusqu'à celle d'Hokkaido.
Un M4,2 et un M5,0 ont aussi été relevés les 7 et 9 juillet 2015 au large d'Iwate.
http://www.jma.go.jp/en/quake/20150710034654395-100333.html
http://www.jma.go.jp/en/quake/20150710012021395-100115.html