Tepco disclosed only 10 contamination samples of 5 kinds of seafood in Fukushima port for March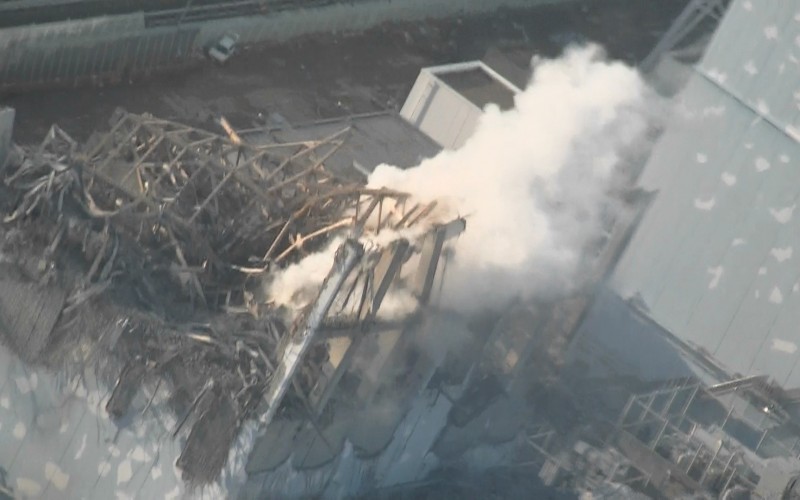 On 4/17/2015, Tepco published the monthly seafood contamination report of Fukushima plant port. However the report contained only 10 samples data of 5 kinds of seafood. The highest reading of Cs-134/137 was 3,200 Bq/Kg.
Tepco is to collect marine products in Fukushima plant port to analyze the sea contamination situation every month.
They are suppose to publish the analysis report, however the process of how they choose which sample data to publish is still in a black box.
Compared to the report of April. 2014, the samples are less than half and also the kinds of seafood are nearly half.
http://www.tepco.co.jp/nu/fukushima-np/f1/smp/2015/images/fish01_150417-j.pdf
http://www.tepco.co.jp/nu/fukushima-np/f1/smp/2014/images/fish01_140418-j.pdf
Iori Mochizuki
_____
Français :
Tepco publie seulement 10 échantillons de 5 espèces marines du port de Fukushima
Le 17 avril 2015, Tepco publie son rapport mensuel d'échantillons d'espèces prises dans le port de la centrale de Fukushima. Cependant, ce rapport ne présente que 10 échantillons de 5 espèces. Le record en Cs 134/137 est de 3 200 Bq/kg.
Tepco collecte mensuellement des échantillons d'espèce marines pour en analyser la contamination.
Ils sont supposés en publier le rapport d'analyse, cependantleur façon de choisir quels résultats publier est toujours censuré.
Comparé au rapport d'avril 2014, leur nombre est plus que divisé par deux, sur environ deux fois moins d'espèces.
http://www.tepco.co.jp/nu/fukushima-np/f1/smp/2015/images/fish01_150417-j.pdf
http://www.tepco.co.jp/nu/fukushima-np/f1/smp/2014/images/fish01_140418-j.pdf