2.7 Bq/kg of cesium measured from well water at 25km from the center of Tokyo
Radiation contamination is becoming serious even around in Tokyo area.
2.7Bq/kg of cesium was measured from well water in Nagareyama Chiba, where is 200km from Fukushima, 25 km from National Diet. (cf. 20,201 Bq/Kg from vacuum cleaner in Chiba)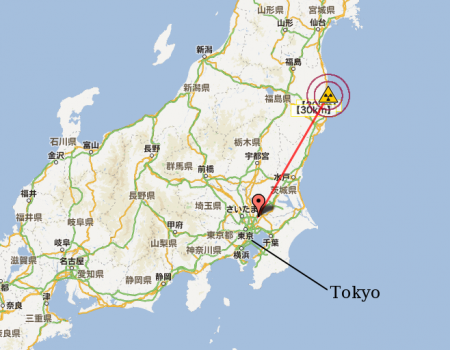 If well water is completely contaminated, we have nothing to drink. It can be presumed that underground water of Tokyo is also contaminated.
The measurement was done by Nagareyama city government.
Sample taken 7/17 ~ 20 /2012 (Cs-134/137, Bq/kg)

Well water 1 : 2.49

Well water 2 : 2.19

Sample taken 7/23 ~ 27/2012 (Cs-134/137, Bq/kg)

Well water 3 : 2.38

Well water 4 : 2.69

Well water 5 : 2.33
No analysis of Strontium90.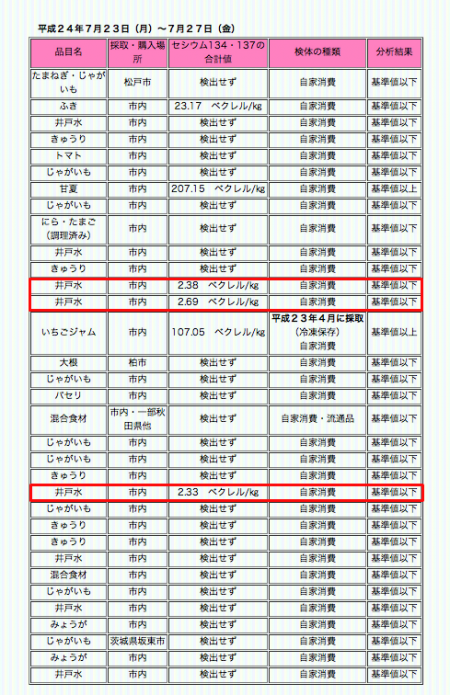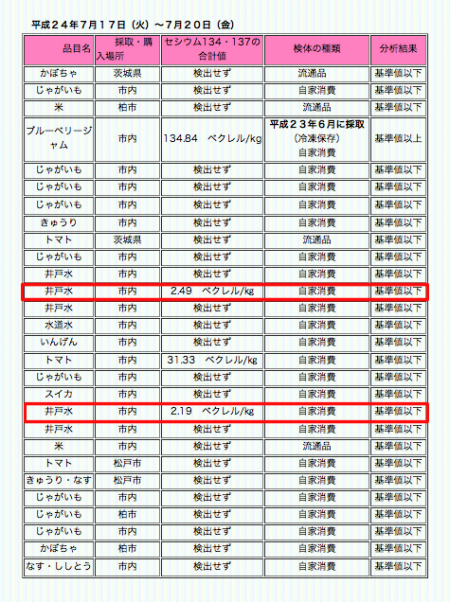 Iori Mochizuki
Tags:
chiba
,
fukushima
,
japan
,
Nagareyama
,
nuclear
,
radiation
,
tap water
,
tepco
,
tokyo
,
underground
,
water
,
well water