5,600 Bq/Kg of Cs-134/137 from vacuum cleaner dust accumulated from this September in Iwaki city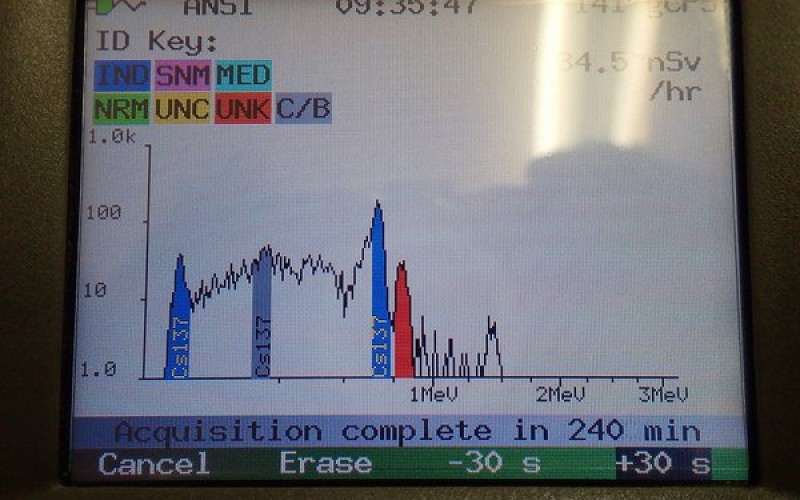 Related to this article.. 32 Bq/Kg of Cs-134/137 detected from vacuum cleaner dust in Tokyo of this year [URL]
A Japanese citizen living in Iwaki city Fukushima posted on Twitter that 5,580 Bq/Kg of Cs-134/137 was detected from vacuum cleaner dust.
The vacuum cleaner (paper bag type) had been used at the person's house from this September to 12/20/2015.
The photo below captures the monitor screen at 50 seconds after analysis started.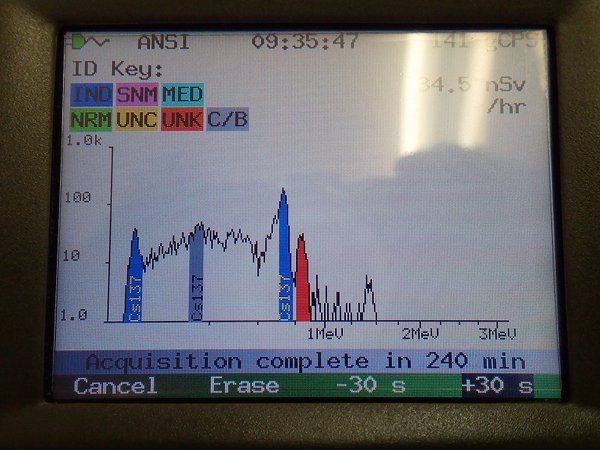 https: //twitter.com/nrg34331/status/678856242656243712
Iori Mochizuki
_____
Dans la ville d'Iwaki, des poussières d'aspirateur, amassées depuis septembre dernier, à 5 600 Bq/kg de Cs 134/137

Article lié : 32 Bq/kg de Cs-134/137 cette année dans les poussières d'un aspirateur de Tokyo
Un japonais vivant à Iwaki dans Fukushima a publié sur Twitter avoir relevé 5 580 Bq/kg de Cs 134/137 dans les poussières d'un aspirateur.
L'aspirateur (type à sacs en papier) a été utilisé dans sa maison de septembre dernier jusqu'au 20 décembre 2015.
La photo ci-dessous montre l'écran de contrôle du détecteur 50 secondes après le début de la mesure.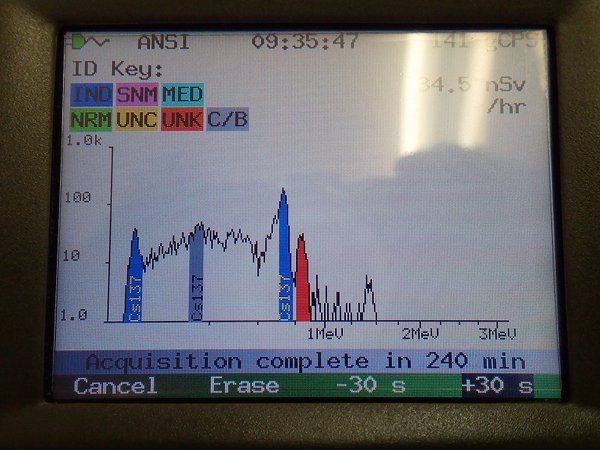 https: //twitter.com/nrg34331/status/678856242656243712