[Video] 0.53 μSv/h still measured beside a river in Kashiwa city Chiba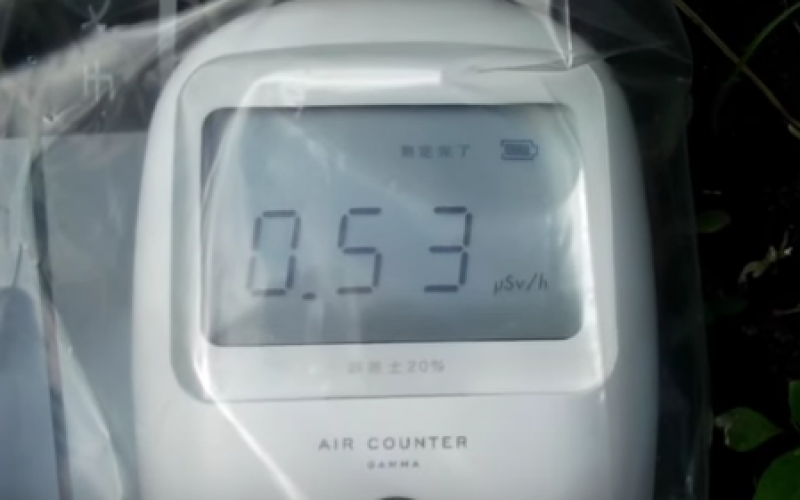 A Japanese citizen measured the radiation level in Chiba prefecture on 10/12/2015 and posted the footage on Youtube.
The measuring location was Ohorigawa-river in Kashiwa city.
It is approx. 190 ~ 200 km from Fukushima plant, 30 ~ 35 km to the center of Tokyo.
The atmospheric dose was 0.25 ~ 0.30 μSv/h at about 1m from the ground.
It jumped up to 0.40 ~ 0.53 μSv/h on the sand beside the river.
Iori Mochizuki
_____
[Vidéo] Toujours 0,53 μSv/h sur les berges d'un fleuve de la ville de Kashiwa dans Chiba
Dans la préfecture de Chiba le 12 octobre 2015, un habitant japonais a relevé la radioactivité et en a publié la séquence sur Youtube.
Le lieu des mesures est le long du fleuve Ohorigawa dans la ville de Kashiwa.
C'est à environ 190 – 200 km de la centrale de Fukushima, à 30 ~ 35 km du centre de Tokyo.
La dose ambiante est de 0,25 ~ 0,30 μSv/h à environ 1 m du sol.
Elle monte jusqu'à 0,40 ~ 0,53 μSv/h sur le sable de la berge du fleuve.