All of 5 Japanese Special Natural Monument "ptarmigan" died in Ueno Zoological Gardens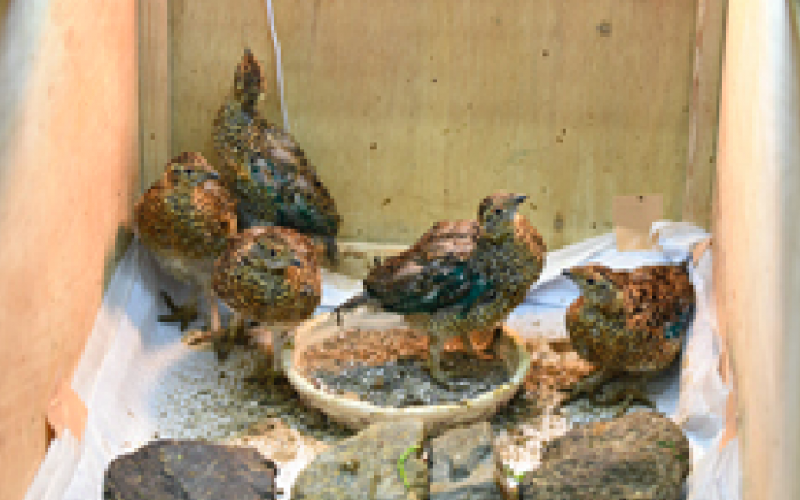 Following up this article.. Japanese Special Natural Monument "ptarmigan" found dead 2 continuous days / Bleeding from heart and lungs [URL]
On 9/6/2015, Ueno Zoological Gardens announced 3 more ptarmigans died by the morning of 9/6/2015. All of 5 ptarmigans have died in total.
The last 2 ptarmigans have had difficulty in eating since the end of last month. The zoo attempted feeding with the tube but both of them died from the night of 9/5 to the morning of 9/6/2015.
They report no virus has been detected. The cause of death has not been identified.
http://kakolog2ch.net/hayabusa3.2ch.sc/test/read.cgi/news/1441529540/
http://www.metro.tokyo.jp/INET/OSHIRASE/2015/08/20p8s100.htm
Iori Mochizuki
_____
Les 5 lagopèdes japonais du Ueno Zoological Gardens sont morts
Article lié : En 2 jours, deux lagopèdes, oiseau monument naturel au japon, sont morts : hémorragies au cœur et aux poumons
Le 6 septembre 2015, le Ueno Zoological Gardens annonce que 3 autres lagopèdes sont morts au matin du 06 septembre /2015. Au final, l'ensemble des 5 lagopèdes sont morts.
Les 2 derniers lagopèdes avaient des difficultés à manger depuis la fin du mois dernier. Le zoo a tenté de les alimenter par intubation mais deux d'entre eux sont morts dans la nuit du 5 au 6 septembre 2015.
Ils signalent qu'aucun virus n'a été détecté. La cause de ces décès n'est pas identifiée.
http://kakolog2ch.net/hayabusa3.2ch.sc/test/read.cgi/news/1441529540/
http://www.metro.tokyo.jp/INET/OSHIRASE/2015/08/20p8s100.htm