Tepco sent the second robot to Reactor 1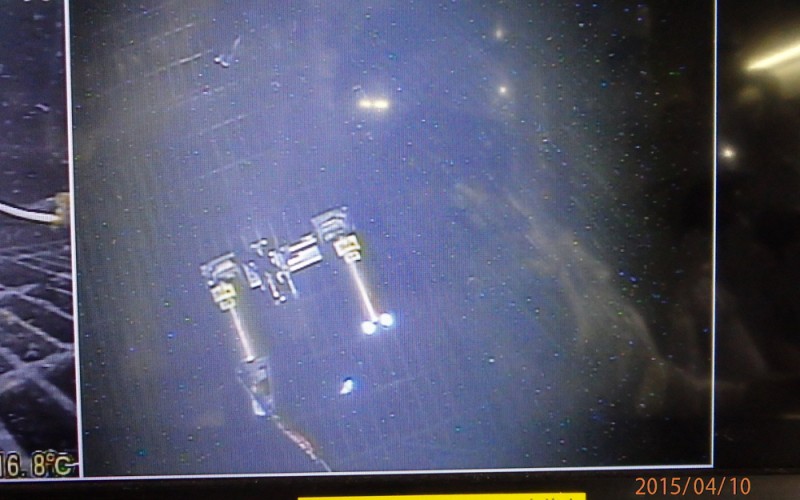 Following up this article.. [Video/Photo] The dead robot reported 10 Sv/h in Reactor 1 / Grating covered with something like yellow glue [URL]
On 4/15/2015, Tepco announced they sent the second robot to PCV (Primary Containment Vessel) of Reactor 1 at 9AM.
The result has not been published.
Having the first robot "stopped" in the middle of the investigation, Tepco was stating they would not send the second robot until they confirm the reason why it stopped.
However on 4/15/2015, Tepco suddenly assumed the reason was because the first robot dropped its wheel from a narrow part of the grating to start the second investigation.
The video of under grating possibly taken by the first robot is not published either.
This second robot travels clockwise on the ground floor of PCV, which is the opposite direction of the first robot.
http://www.tepco.co.jp/nu/fukushima-np/handouts/2015/images/handouts_150415_01-j.pdf
http://www.tepco.co.jp/cc/press/2015/1249709_6818.html
Iori Mochizuki
_____
Français :
Tepco envoie un second robot dans le réacteur 1
Article lié : [Vidéo/Photos] Le robot "mort" a indiqué 10 Sv/h dans le réacteur 1 / Grille couverte d'une sorte de colle jaune
Le 15 avril 2015, Tepco annonce envoyer un second robot dans la PCV (Primary Containment Vessel = Enceinte de confinement primaire) du réacteur 1 à 09:00.
Le bilan n'en est pas publié.
Tepco affirmait qu'ils n'enverraient pas le second robot tant qu'ils n'auraient pas établi la cause de la panne du premier qui l'avait "arrêté" au milieu de son exploration.
Cependant le 15 avril 2015, pour pouvoir commencer la seconde exploration Tepco a brusquement conclu que la cause en est que le premier robot avait fait coincé ses roues dans un endroit étroit de la grille.
La vidéo étayant qu'une roue du premier robot est coincée dans la grille n'est pas publiée non plus.
Ce second robot va parcourir le plancher de la PCV dans le sens des aiguilles d'une montre, soit dans le sens inverse du premier robot.
http://www.tepco.co.jp/nu/fukushima-np/handouts/2015/images/handouts_150415_01-j.pdf
http://www.tepco.co.jp/cc/press/2015/1249709_6818.html