Highest density of Cs-134/137 detected at 2 locations of Reactor 2 seaside / 4 × the previous highest reading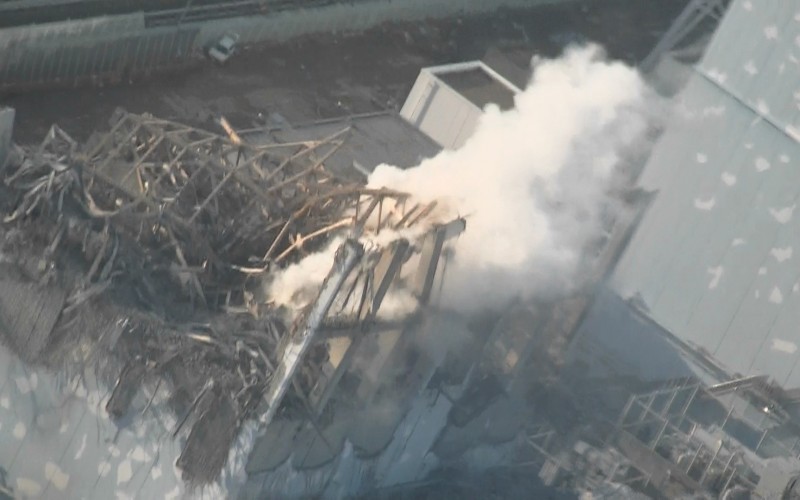 On 3/16/2015, Tepco announced they measured the highest density of Cs-134/137 at 2 boring wells located in Reactor 2 seaside. The sampling date was 3/16/2015.
The readings were 303,000 Bq/m3 and 20,700 Bq/m3, which are 2 〜 4 times much as the previous highest readings from these borings.
There are 10 observation wells in Reactor 2 seaside, but Tepco did not publish the analysis result of the rest of 8 boring wells.
http://www.tepco.co.jp/nu/fukushima-np/f1/smp/2015/images/2tb-east_15031602-j.pdf
Iori Mochizuki
_____
Français :
Record de radioactivité en césium relevé en deux points du côté mer du réacteur 2 / 4 × les records précédents
Le 16 mars 2015, Tepco annonce qu'ils ont relevé un record en Cs 134/137 dans 2 puits de forage du côté mer du réacteur 2. Les échantillons sont du 16 mars 2015.
Les relevés sont de 303 000 Bq/m³ et 20 700 Bq/m³, soit 2 à 4 fois les derniers records pour ces forages.
Il y a 10 puits d'observation sur le côté mer du réacteur 2 mais Tepco n'a pas publié les résultats des analyses des 8 autres puits de forage.
http://www.tepco.co.jp/nu/fukushima-np/f1/smp/2015/images/2tb-east_15031602-j.pdf