M5.0 earthquake hit Fukushima offshore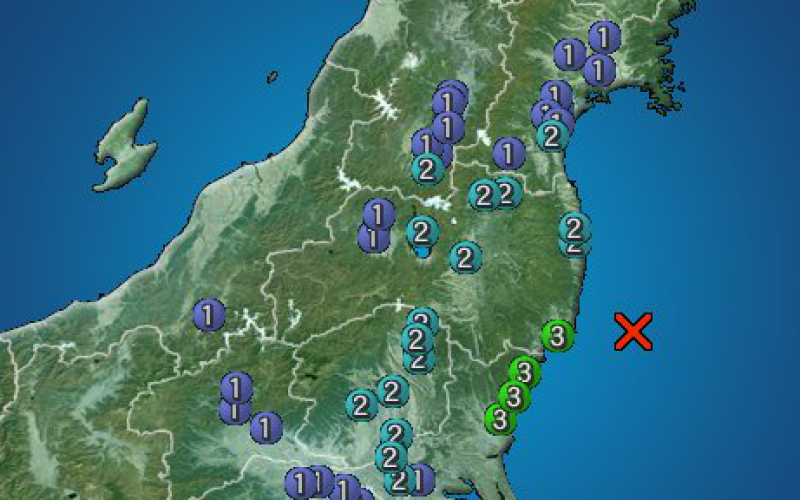 M5.0 hit Fukushima offshore at 16:35 of 8/29/2014 (JST), according to Japan Meteorological Agency.
The maximum seismic intensity in Fukushima prefecture was 3.  At this moment, the plant status hasn't been updated by Tepco.
On 8/26/2014, 5 quakes continuously hit Osaka bay for 16 hours. (cf, 5 quakes hit Osaka bay within 16 hours [URL])
http://www.jma.go.jp/en/quake/
Iori Mochizuki
You read this now because we've been surviving until today.
_____
Français :
Séisme M5,0 au large de Fukushima
Selon la Japan Meteorological Agency, un M5,0 a frappé au large de Fukushima à 16:35 ce 29 aout 2014 (JST).
L'intensité maximale sismique a été de 3 dans la préfecture de Fukushima. Pour l'instant l'état de la centrale n'a pas été mis à jour par Tepco.
Le 26 août 2014, 5 séismes ont successivement frappé la baie d'Osaka pendant 16 heures. (cf. 5 séismes en 16 heures dans la baie d'Osaka)
http://www.jma.go.jp/en/quake/
Vous pouvez lire ceci parce que nous avons survécu jusqu'à aujourd'hui.