Pictures of SFP in reactor3 are pixelated again
Something is concealed in spent fuel pool of reactor3 again.
On 9/13/2012, Tepco released the photos of SFP3 but the surface of SFP3 is pixelated.
Tepco investigated the inside of SFP of reactor3 for fuel removal from the Upper Part of Unit 3 Reactor Building.
They released the pictures taken on 9/13/2012, but the surface of the pool looks pixelated as shown below.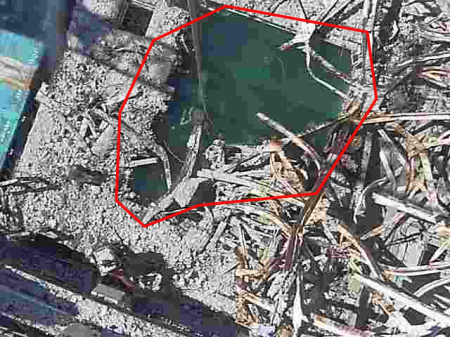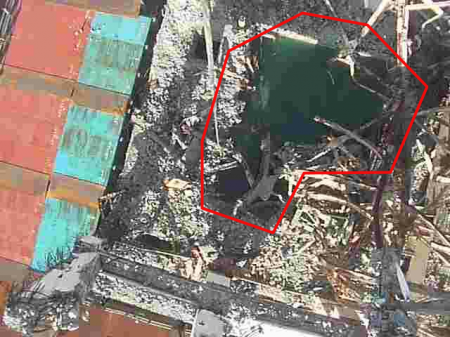 The pictures are attached to this report.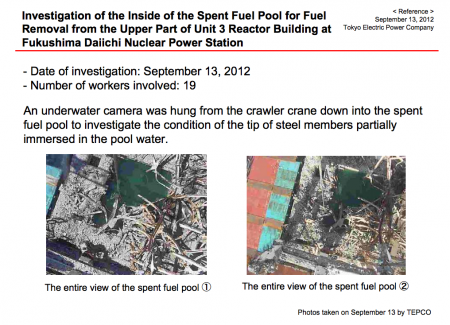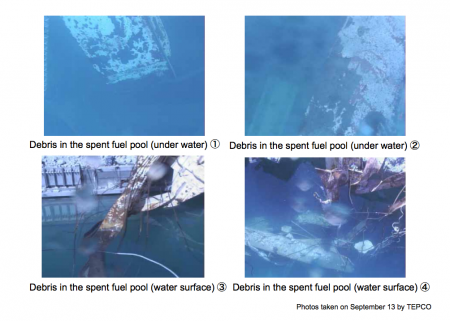 The surface of SFP3 is also pixelated in video.
Iori Mochizuki
_____
Français :
Les photos de la SFP3 (piscine des combustibles usagés du réacteur 3) sont encore floutées
Il y a encore quelque chose de caché dans la piscine des combustibles usagés du réacteur 3.
Le 13 septembre 2012, Tepco a publié des photos de la FP3 ma sa surface est floutée.
Tepco a enquêté sur l'intérieur de la SFP3 pour retirer les les combustibles de la partie supérieure de l'unité 3 du bâtiment du réacteur.
Ils publient les photos prises le 13 septembre 2012 mais la surface de la piscine apparaît floutée :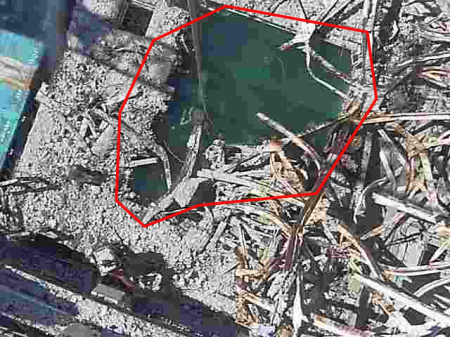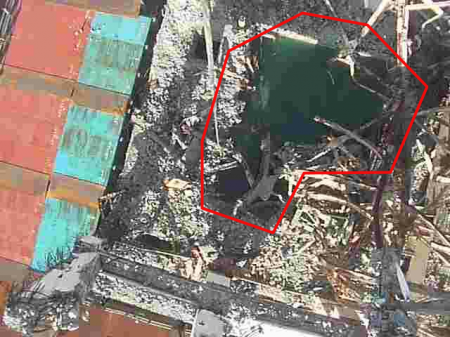 Ces photos sont dans ce rapport :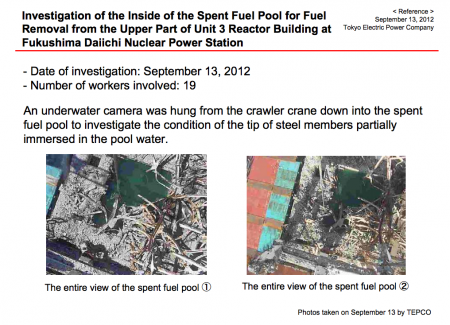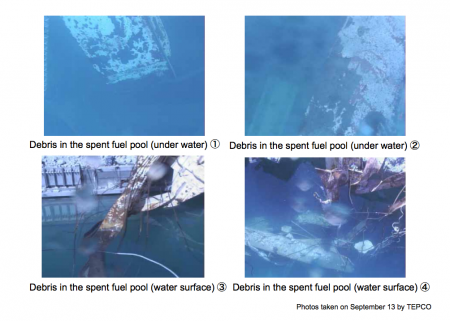 La surface de la SFP3 est aussi floutée sur la vidéo :