M5.5 hit Fukushima offshore / Tepco "No abnormality reported"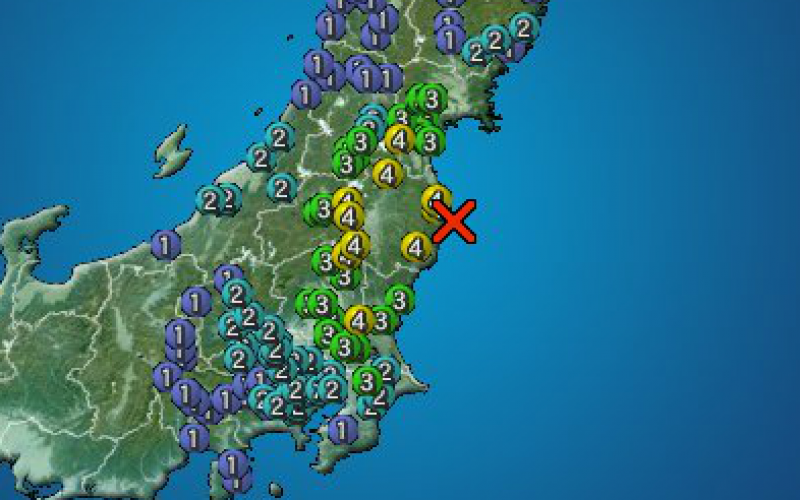 According to JMA (Japan Meteorological Agency), M5.5 occurred offshore Fukushima at 15:04 of 10/21/2015 (JST).
The maximum seismic intensity was 4. Quake was observed from Aomori prefecture to Shizuoka prefecture.
Tepco announced no abnormality was reported about the coolant systems nor monitoring post.
http://www.jma.go.jp/en/quake/20151021151527395-211504.html
http://www.tepco.co.jp/cc/press/2015/1262736_6818.html
Iori Mochizuki
_____
Séisme M5,5 au large de Fukushima / Tepco : "Aucune anomalie"

Selon la JMA (Japan Meteorological Agency), un M5,5 s'est produit au large de Fukushima le 21 octobre 2015 à 15:04 (JST).
L'intensité sismique maximale a été de 4. Le séisme a été ressenti depuis  la préfecture d'Aomori à celle de Shizuoka.
Tepco a déclaré qu'aucune anomalie n'est rapportée ni sur les circuits de refroidissement, ni sur les bornes de surveillance de la radioactivité.
http://www.jma.go.jp/en/quake/20151021151527395-211504.html
http://www.tepco.co.jp/cc/press/2015/1262736_6818.html