Tepco to start removing protective clothing from Fukushima plant workers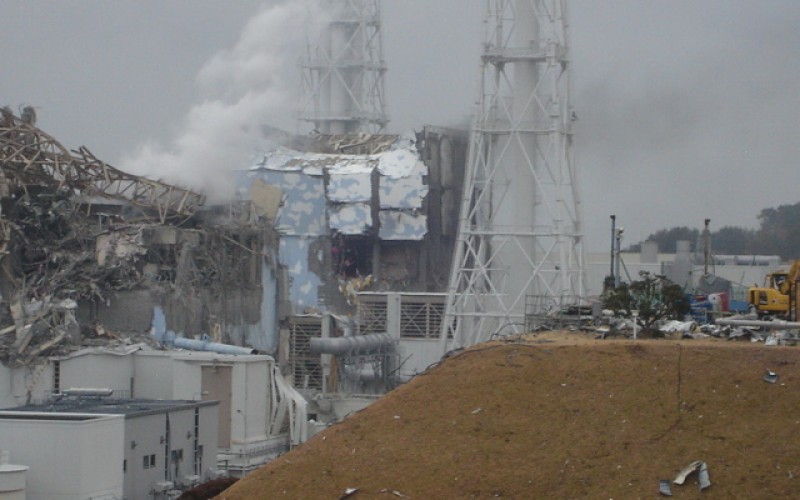 Tepco is going to allow the workers not to wear protective clothing in Fukushima plant.
Tepco comments the ambient dose level has significantly decreased for these 5 years. In 90% of the area, the radiation level on ground is lower than 5 μSv/h.
They plan to revise their regulation from early March so the workers won't wear the protective clothes or gloves.
Tepco state the protective clothing and glove bring problems for the workers to move smoothly and be attentive to delicate work.
http://www.2chdb.com/2%E3%81%A1%E3%82%83%E3%82%93%E3%81%AD%E3%82%8B/%E3%83%8B%E3%83%A5%E3%83%BC%E3%82%B9/%E3%83%8B%E3%83%A5%E3%83%BC%E3%82%B9%E9%80%9F%E5%A0%B1%2B/ai2chscnewsplus1456343461
Iori Mochizuki
_____
Tepco va commencer à retirer les habits de protection des ouvriers de la centrale de Fukushima

Tepco va autoriser les ouvriers à ne plus porter d'habits de protection dans la centrale de Fukushima.
Tepco déclare que le niveau de radioactivité ambiant a beaucoup diminué au cours de ces 5 dernières années. Sur 90% du domaine, le niveau de radioactivité au sol est inférieur à 5 μSv/h.
Ils prévoient de changer leur règlement pour début mars de façon à ce que les  ouvriers n'aient plus à mettre d'habits de protection ni de gants.
Tepco affirme que les habits de protection et les gants posent des problèmes aux ouvriers devant se déplacer avec précaution ou exécuter des travaux délicats.
http://www.2chdb.com/2%E3%81%A1%E3%82%83%E3%82%93%E3%81%AD%E3%82%8B/%E3%83%8B%E3%83%A5%E3%83%BC%E3%82%B9/%E3%83%8B%E3%83%A5%E3%83%BC%E3%82%B9%E9%80%9F%E5%A0%B1%2B/ai2chscnewsplus1456343461