NRA announced the dry cask for spent fuel of Fukushima plant might be overly vulnerable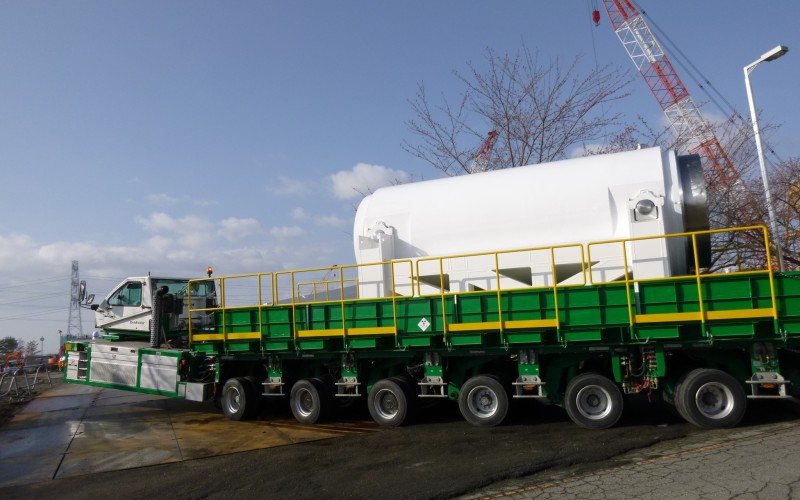 On 12/4/2015, NRA (Nuclear Regulation Authority) announced that the dry cask to store the spent fuel assemblies can be excessively vulnerable.
In order to stock the fuel assemblies of SFP 4 (Spent Fuel Pool of Reactor 4) in the common pool, Tepco transferred the fuel assemblies from the common pool to the dry cask.
By the end of October 2014, Tepco had stocked 28 dry casks to contain 1,412 fuel assemblies. They were planning to transfer additional 1,600 fuel assemblies to more 23 dry casks. NRA reports that only 11 casks of this issued type are in actual use in Fukushima plant.
According to NRA, there is a possibility that an internal part of dry cask doesn't have enough strength. It was designed based on the standard of the Japan Society of Mechanical Engineers, however the standard was abolished this October, just before this scandal became public, because it did not have enough basis and overrated the strength.
https://www.nsr.go.jp/data/000131890.pdf
https://www.nsr.go.jp/disclosure/committee/roanshin_kakunen/00000003.html
http://www.nsr.go.jp/data/000051156.pdf
Iori Mochizuki
_____
La NRA annonce qu'à Fukushima les conteneurs secs à combustibles usagés sont trop fragiles
Le 4 décembre 2015, la NRA (Nuclear Regulation Authority) a déclaré que les conteneurs secs de stockage des assemblages de combustibles usagés pourraient être excessivement fragiles.
Tepco a transféré les assemblages de combustible de la piscine commune dans ces conteneurs secs pour pouvoir y mettre ceux de la SFP 4 (Spent Fuel Pool of Reactor 4 = Piscine à combustibles usagés du réacteur 4).
Fin octobre 2014, Tepco avait rempli 28 de ces conteneurs secs avec 1 412 assemblages de combustible. Ils prévoyaient d'en mettre 1 600 autres dans 23 autres conteneurs secs.
La NRA rapporte que seuls 11 conteneurs de ce ce type sont réellement utilisés dans la centrale de Fukushima. Selon la NRA, il est possible que, dans ce type de conteneur sec, un élément interne ne soit pas assez résistant. Ils ont été conçus sur la base du standard de la Japan Society of Mechanical Engineers (Société japonaise des ingénieurs en mécanique), or ce standard a été abrogé en octobre dernier, juste avant que ce scandale ne devienne public, parce que l'embase est trop petite et la résistance surestimée.
https://www.nsr.go.jp/data/000131890.pdf
https://www.nsr.go.jp/disclosure/committee/roanshin_kakunen/00000003.html
http://www.nsr.go.jp/data/000051156.pdf