M6.8 in Yonagunijima island / 5 aftershocks within 1.5 days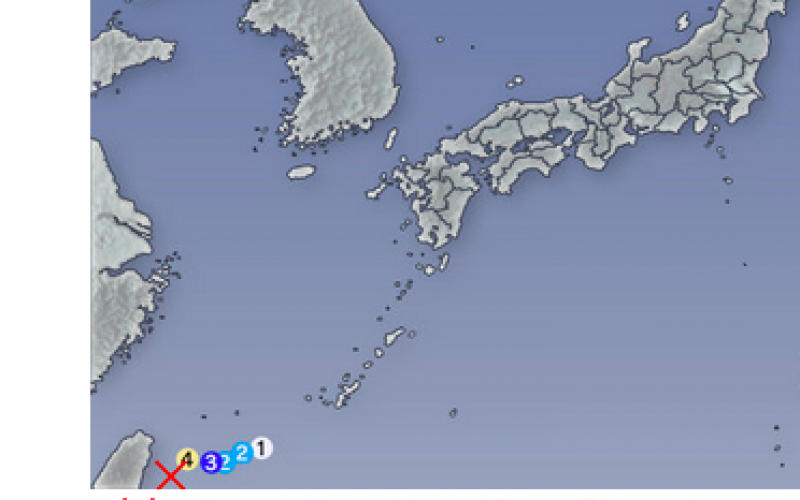 According to Japan Meteorological Agency, a major earthquake occurred offshore Yonagunijima island around 11:00 of 4/20/2015 (JST).
The magnitude was 6.8. 6 minutes later, another quake (M5.2) occurred in the same area.
Within 1.5 days, 3 more severe aftershocks occurred, which were M5.9, M6.4, M4.2.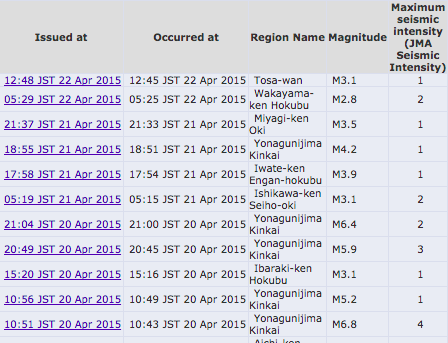 http://www.jma.go.jp/en/quake/quake_local_index.html
Iori Mochizuki
_____
Français :
M6.8 à l'île de Yonaguni : 5 répliques en 1 jour et demi
Selon la Japan Meteorological Agency, un séisme majeur s'est produit au large de l'île de Yonaguni (extrême sud-ouest du Japon) vers 11:00 le 20 avril 2015 (JST).
Sa magnitude était de 6,8. 6 minutes plus tard, un autre séisme (M5,2) l'a suivi dans la même région.
En 1 jour et demi, 3 autres répliques graves ont eu lieu, de M5,9, M6,4 et M4,2.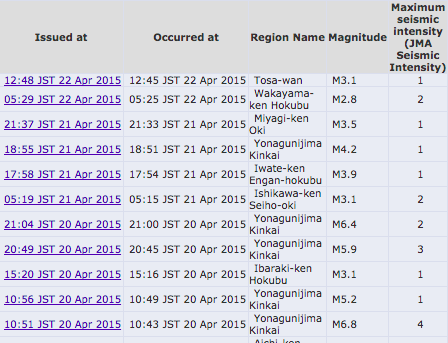 http://www.jma.go.jp/en/quake/quake_local_index.html