Tepco finally admitted irregular sinking in Fukushima plant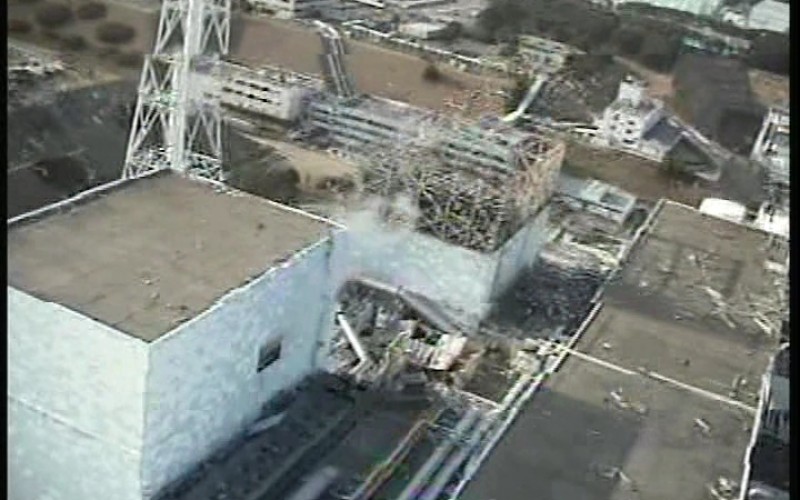 On 7/21/2015, Tepco announced Fukushima plant area has irregularly sunk since 311.
It has been known that the reference point sank by 709 mm but Tepco has not reported the height above the sea level of each building.
The report reads Reactor 1 turbine building sank by 730 mm, Reactor 2 by 725 mm, Reactor 3 by 710 mm, Reactor 4 by 712 mm.
However the readings of reactor buildings were not published for some reason.
The buildings can be inclining due to this irregular sinking but the inclining degree has not been announced either.
http://www.tepco.co.jp/nu/fukushima-np/handouts/2015/images/handouts_150721_08-j.pdf
Iori Mochizuki
_____
Français :
Tepco finit pas reconnaître des affaissements irréguliers dans la centrale de Fukushima
Le 21 juillet 2015, Tepco déclare que depuis le 11-3 le domaine de la centrale de Fukushima s'est affaissé de façon irrégulière.
On savait que le point de référence s'était affaissé de 709 mm mais Tepco n'avait pas donné la position de chaque bâtiment par rapport au niveau de la mer.
On lit dans ce rapport que le bâtiment de la turbine du réacteur 1 s'est enfoncé de 730 mm, celui du réacteur 2 de 725 mm, celui du réacteur 3 de 710 mm, et celui du réacteur 4 de 712 mm.
Néanmoins, les relevés des bâtiments des réacteurs ne sont pas publiés.
Des bâtiments se sont inclinés cause de l'irrégularité de ces affaissements mais leur degré d'inclinaison n'est pas communiqué non plus.
http://www.tepco.co.jp/nu/fukushima-np/handouts/2015/images/handouts_150721_08-j.pdf