Pay
Back to homepage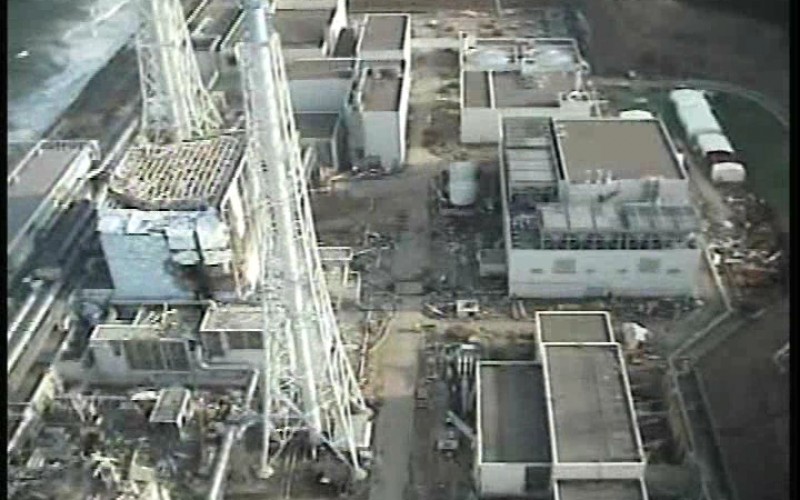 Fukushima Diary has been supported by your consciences called "donation" since it began in 2011.
Having PayPal account closed for unknown reason in May 2014, I have been rethinking about what to do for this.
Fukushima Diary has been having the philosophy to provide vital information for free as I needed it in 311 myself.
However I don't want to put the flashing banner to say "20 girls for matching" beside Fukushima plant news or write "Please click the amazon banner below" etc.. I don't find it very fair.
This is why I applied the "donation" to Fukushima Diary in the beginning, however in fact it can be a major target and vulnerability because the concept of cloud funding is not widely accepted in some of the EU nations, and too many organizations are involved in fraudulent charity donation. I can be considered to be one of them sadly.
I therefore decided to put a "Toll page". I know some people are into the conspiracy theory that I was bought by pro-nuke side and started charging on information. I dare to say this is insult and I even think they really should spend a bit more time outside of the internet world and grow common sense.
What's on the toll page ?
The toll page would contain some of my columns that may contain sensitive information, and articles that also contain sensitive information but not something like "Needs to be known by everyone right now". Regarding what I post on the toll page, I would like you to believe in my common sense.
The toll page will be locked by password. I would generate your password once I receive your payment and will send it to you the way you prefer.
This way, I look forward to deepening the communication with readers.
Having PayPal account closed, I don't feel like exposing too much about my bank information in public.
I put the basic bank info that is basically enough for wire transfer, but some banks ask you for more details.
I would like to take a personal contact on Facebook, Twitter and Linkedin to give you the detailed bank information etc..
The account information are as follows.
Facebook : https://www.facebook.com/mochizuki.iori
Twitter : https://twitter.com/Angama_Market
Linkedin : https://www.linkedin.com/pub/iori-mochizuki/18/b52/8a2
(I'll also contact you if you leave a comment below, hoping you are not a troll.)
Yes, you are right. This is more troublesome than before.
but I'm not going to "mass" and efficiency. I'm going opposite, more personal and deep. This is what I learnt after losing everything for the second time.
So this page is named "Pay". but doesn't contain any bank or shopping cart links. Just my doors are open. Please feel free to say hello, and let me give you the sensitive information in the secured way.
Notes :
8/30/2014, I added the basic bank info onto the side bar because it was public in the previous layout. I noticed it was meaningless to hide the info now. Also, I added the URL to my Linkedin.
From under the gray summer sky of Stockholm, August. 2014
Iori Mochizuki
_____
Français :
Payer
Le Fukushima Diary a été soutenu par vos consciences sous forme de "dons" depuis qu'il a commencé en 2011.
J'ai réfléchi à comment le réorganiser depuis que le compte PayPal a été fermé sans raison valable en mai 2014.
Le Fukushima Diary a eu comme philosophie de fournir des information vitales gratuitement parce que j'en ai moi-même eu besoin pendant le 11-3.
Néanmoins, je ne veux pas coller de bandeau clignotant disant "20 filles à rencontrer" à côté des informations sur la centrale de Fukushima ou écrire des "Merci de cliquer sur le bandeau amazon ci-dessous", etc. Je ne trouve pas ça très honnête.
C'est pourquoi j'ai appliqué le principe des "dons" au Fukushima Diary dès le début. Néanmoins, en fait, ce peut être une cible et une vulnérabilité majeure parce que le concept de brouillard de financement n'est pas largement accepté dans certains des pays d'Europe et trop d'organisations sont impliquées dans des histoires de dons frauduleux, je peux hélas être confondu avec eux.
J'ai donc décidé de créer une "page de péage". Je sais qu'il y a des adeptes de la théorie du complot racontant que j'ai été acheté par les pro-nucléaires et que j'ai commencé à faire payer l'information. J'ose dire que c'est une insulte et je pense même qu'ils ont besoin de passer un peu plus de temps hors du monde d'internet pour cultiver un peu leur bon-sens.
Qu'y a-t-il sur la page de péage ?
La page de péage devrait contenir quelques uns de mes éditoriaux contenant des informations sensibles et des articles qui en contiennent aussi mais rien du genre "On a besoin que tout le monde le sache tout de suite". Je voudrais que vous vous fiez à mon bon sens en regardant ce que je publie sur la page de péage.
Cette page sera verrouillée par mot de passe. Je créerai votre mot de passe après réception de votre paiement et je vous le communiquerai de la façon que vous préfèrerez.
J'espère ainsi approfondir ma communication avec mes lecteurs.
Je ne vais pas donner mes informations bancaires en public après avoir eu mon compte PayPal fermé.
Je préfèrerais avoir un contact direct avec vous sur Facebook ou Twitter pour vous communiquer les informations bancaires, etc.
Les informations sur mes comptes utilisateur sont :
Facebook : https://www.facebook.com/mochizuki.iori
Twitter : https://twitter.com/Angama_Market
(Je vous contacte aussi si vous laissez un commentaire ci-dessous, en espérant que vous n'êtes pas un troll.)
Oui, vous avez raison, c'est plus pénible qu'avant.
mais je ne pousse pas vers les opérations "de masse" ni l'efficacité. Je vais dans la direction contraire, plus personnalisée et plus profonde. C'est ce que j'ai retenu après avoir tout perdu pour la deuxième fois.
Donc, cette page est appelée "Payer" mais ne contient aucun lien vers un caddie virtuel ou une banque. M porte est simplement ouverte. N'hésitez pas à me dire bonjour et me laisser vous transmettre les informations sensibles d'une façon sécurisée.
Notes :
30 août 2014, j'ai ajouté les infos de base sur la barre latérale parce que c'était public dans la présentation précédente. J'ai remarqué qu'il est inutile de cacher ces infos maintenant. J'ai aussi ajouté le lien sur mon Linkedin.
Sous le gris ciel estival de Stockholm, Août 2014