Decontamination worker's dead body found full of scars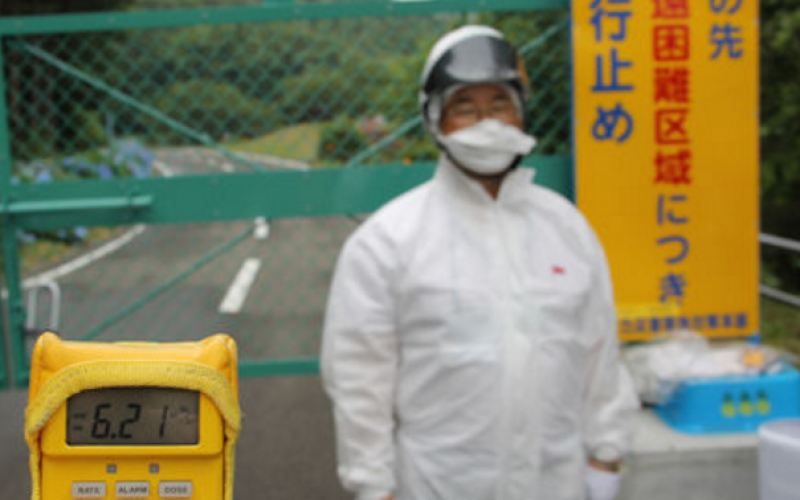 According to Fukushima prefecture police, a decontamination worker's dead body was found in the company area that he was working for on 5/16/2016.
The body is assumed to be the man in 40s, who had been missing since last Autumn.
Police found it in the gravel pit of the company area. The company undertakes decontamination works in Iwaki city. From juridical autopsy, intracranial injury was possibly the cause of death. There were several scars on the face and body.
The company president and 5 other employees and former employees were arrested for suspicion of abandonment of dead body.
No more details are reported.
http://irresponsibility.seesaa.net/archives/20160517-1.html
http://matomejapan.doorblog.jp/archives/60130534.html
Iori Mochizuki
_____
Le corps d'un travailleur de décontamination retrouvé criblé de cicatrices
Selon la police de la préfecture de Fukushima, le 16 mai 2016 le cadavre d'un ouvrier de la décontamination a été découvert l'enceinte de la société dans laquelle il travaillait.
Le cadavre est celui d'un homme d'une quarantaine d'années qui avait disparu à l'automne dernier.
La police l'a découvert dans la carrière de graviers de la société. Cette société a la charge des travaux de décontamination de la ville d'Iwaki. Selon l'autopsie judiciaire, une blessure intracrânienne est sans doute la cause de la mort. Il avait de multiples marques sur la figure et le corps.
Le président de la société et 5 autres employés et anciens employés ont été arrêtés sur suspicion de recel de cadavre.
Aucun autre détail n'est précisé.
http://irresponsibility.seesaa.net/archives/20160517-1.html
http://matomejapan.doorblog.jp/archives/60130534.html