Trucks with Fukushima number and radiation mark were caught by picture in Miyazaki prefecture
Unusual spiking of radiation level makes people question if disaster debris is incinerated nearby.
Miyazaki prefecture in Kyushu is about 1072 km from Fukushima plant. They are not supposed to accept disaster debris at this moment.
However, two trucks with Fukushima number plate and the radiation mark were caught by the camera. It was near Miyakonojo city of Miyazaki.
The photo contributor comments, it was taken by a university staff in Kyushu.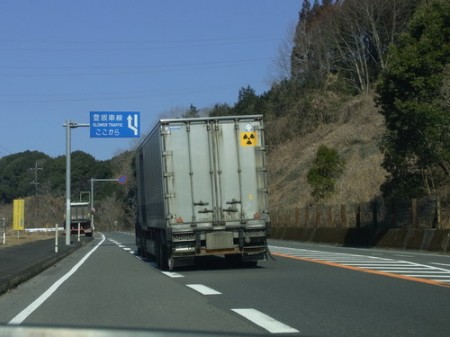 ↓ It reads Fukushima.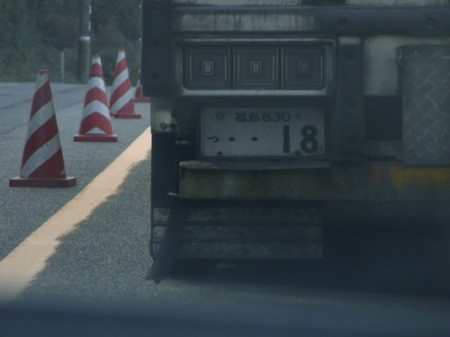 ↓ The location where these were taken.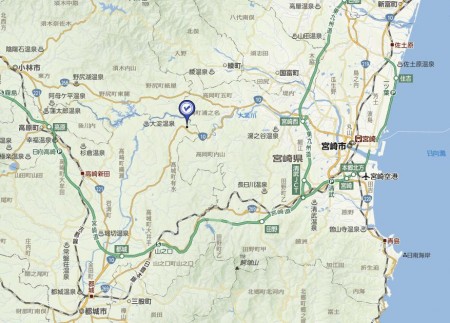 <Settlement report 9/1 ~ 9/3>
This the space to report how much donation I received so far.
I finally moved to NY. The border security was something, but I managed to enter. I didn't do anything illegal, they don't have any reason to reject me.
Actually it was harder to enter Toronto airport.
I came from Toronto to NY by the train, but because the custom took 3 hours, I arrived at Penn station around mid night.
I was so tensioned, and the travel was long. I was exhausted but I'm restoring the energy in this accommodation of Brooklyn.
NY reminds me of Tokyo, Brooklyn reminds me of my hometown, Yokohama. Of source NYC is very special but because I haven't been in this kind of city since I left Japan last year, I'm feeling like at home finally. Everything is confortable and I love this atmosphere, expect for the crazy prices.
I will attend some anti-nuke events in NY and some more places. hope to have a lot of chances here in the states. If you come around here, please give me a shout.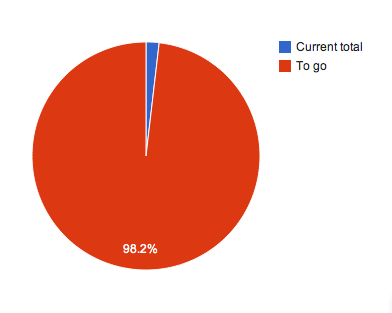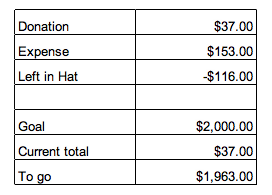 Iori Mochizuki
_____
Français :
Des camions immatriculés à Fukushima avec des sigles de radioactivité ont été pris en photo dans la préfecture de Miyazaki
Les augmentations brutales et inhabituelles des niveaux de radioactivité amènent les gens à se poser la question de savoir si des déchets issus de la catastrophe ne sont pas incinérés près de chez eux.
La préfecture de Miyazaki, sur l'île de Kyushu est à 1 072 km de l'usine de Fukushima. Ils ne sont pas supposés accepter les détritus de la catastrophe pour le moment.
Néanmoins, deux camions immatriculés à Fukushima et portant le sigle radioactif ont été pris en photo. C'était près de la ville de Miyakonojo dans Miyazaki.
Le photographe précise qu'elles ont été prises par des membres du personnel de l'université de Kyushu.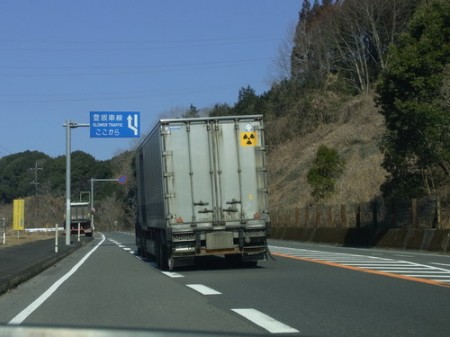 ↓ It reads Fukushima.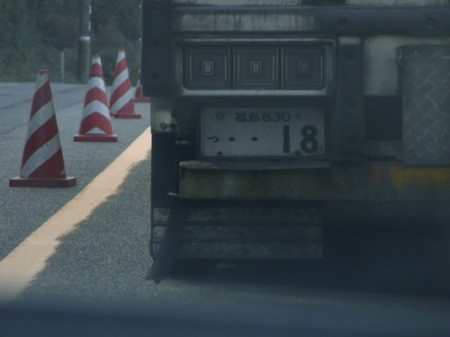 ↓ The location where these were taken.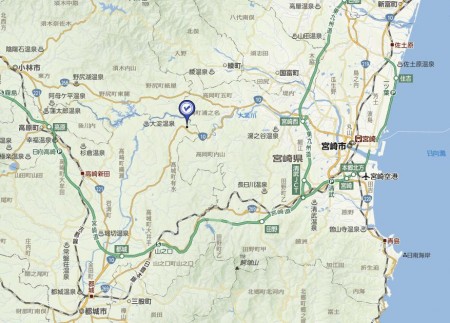 <Rapport financier du 1 au 3 septembre>
Ici l'espace réservé aux dons que j'ai pu recevoir.
J'ai finalement déménagé à New-York. La police aux frontières a été quelque chose mais j'ai pu entrer. Je n'ai rien fait d'illégal, ils n'avaient aucune raison pour me refouler.
De fait, il a été plus difficile d'entrer dans l'aéroport de Toronto.
Je suis venu de Toronto à NY en train mais parce que la douane m'a pris 3 heures, je suis arrivé à la gare de Penn vers minuit.
J'étais tellement tendu et le voyage a été long. J'étais épuisé mais je récupère dans l'hôtel à Brooklyn.
NY me rappelle Tokyo, Brooklyn me rappelle ma ville natale, Yokohama. Bien sûr, NY City est très spéciale parce que je ne suis jamais venu dans une ville de ce genre depuis que j'ai quitté le Japon l'an dernier, je me sens presque à la maison en fin de compte. Tout est confortable et j'aime cette ambiance, j'attends les prix prohibitifs.
Je vais aller à quelques événements anti-nucléaires dans NY et un peu ailleurs. J'espère avoir beaucoup d'occasions, ici, aux states. Si vous passez par ici, faites-moi signe.