220 mSv/h in reactor2. Human can't work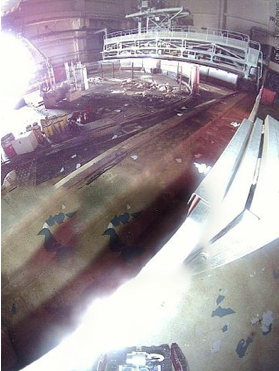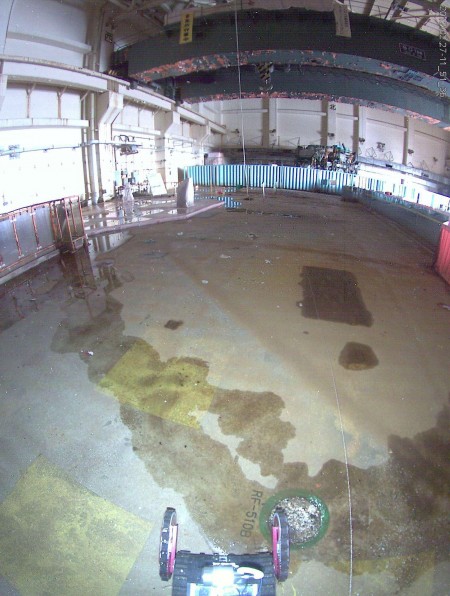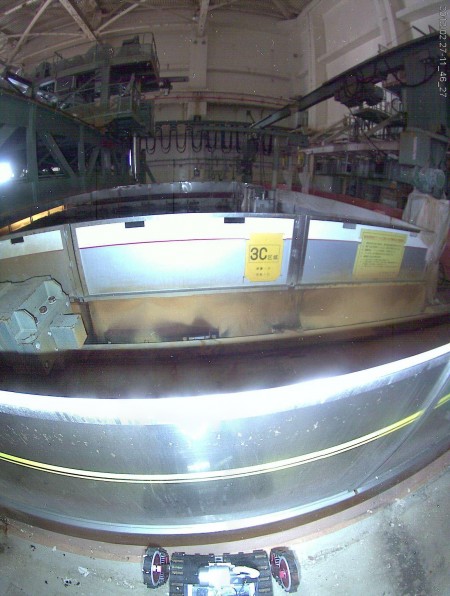 Tepco announced they investigated the inside of reactor2 by using a remote controlling robot called Quince 2 on 2/27/2012.
It measured 127~220 mSv/h near the container vessel in the operation room of the fifth floor.
Tepco states it's impossible to work in this level of radiation.
It found pool on the floor, Tepco says that is because they can't change air, steam makes pool. The steam is assumed to be from container vessel, very radioactive.
Tepco explains it was 11~30 mSv in the stairways from the first floor to forth floor.
2号機5階「人の作業困難」=最大220ミリシーベルト-福島第1
東京電力福島第1原発事故で、東電は28日、2号機の原子炉建屋に無人走行ロボットが入って放射線量の測定をした結果、5階オペレーティングフロアで最大1時間当たり220ミリシーベルトを記録したと発表した。同社は「生易しい環境ではなく、人が作業するのは困難」としている。
東電によると、ロボットは27日に建屋へ入り、調査を実施。1~4階の階段や踊り場は1時間当たり11~30ミリシーベルトだった。
5階では、主に西側部分を調査。格納容器に近い中央部付近で同127~220ミリシーベルトと比較的高い線量が測定された。格納容器から放射性物質を含む水蒸気が漏れ出して線量が高くなっている可能性があるという。(2012/02/28-20:55)
東電、福島第1原発2号機の原子炉建屋内に遠隔操作のロボットを入れて撮影した映像公開
東京電力は、福島第1原発2号機の原子炉建屋内に遠隔操作のロボットを入れて撮影した映像を公開した。
東京電力は27日、ロボットの「クインス2」を2号機の原子炉建屋内に入れて、5階にあるオペレーティングフロアの様子を撮影したほか、線量を測定した。
床面には水たまりが見られるが、東京電力では、換気ができていないため、湿度が高く結露しているとみている。
松本本部長代理は「実際に人が行くのは難しかろうと思っている。クインスで確認したうえ、人が行く計画をつくりたい」と述べた。
線量は、格納容器に近い場所で1時間あたり220ミリシーベルト(mSv)と非常に高く、現段階では作業員が中へ入るのは難しいという。
東京電力は、使用済み燃料の取り出しに向けて、引き続き建屋の内部を調査することにしている。
(02/28 23:15)
Iori Mochizuki