More mutated vegetables are found and reported. According to some expert, it's from stress and especially female are worse at handling the stress. Some other experts are pointing out the possibility of midlife crisis of vegetables.
Japanese government's official statement is that those vegetables forgot to smile when they were irradiated.
1. Mutated tomato in Oze, Fukushima.9/16/2011.
The farmer thinks too much nutrition was the stress for the tomato. He talks he was depressed to harvest those tomatos.(Source)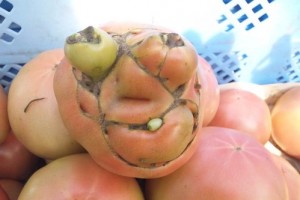 2. More mutated tomato in Kawasakihara, Fukushima.
The farmer thinks the bug was the stress for this tomato.(Source)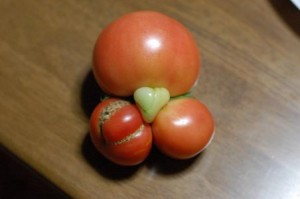 3. Mutated cucumber in Osaka.
The person who found this also found extraordinary big mushrooms in her garden.(Source)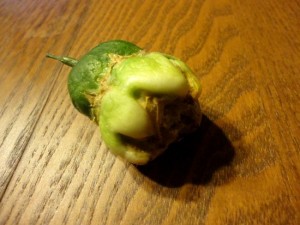 4.  Mutated apples connected like conjoint twins.Nakano Nagano. (Source)
4-1. 2 apples. 10/21/2011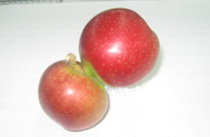 4-2. 3 apples. 12/12/2011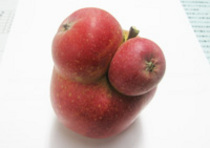 5. Mutated eggplants connected like conjoint twins.10/31/2011, Tsukuba Ibaraki (Source)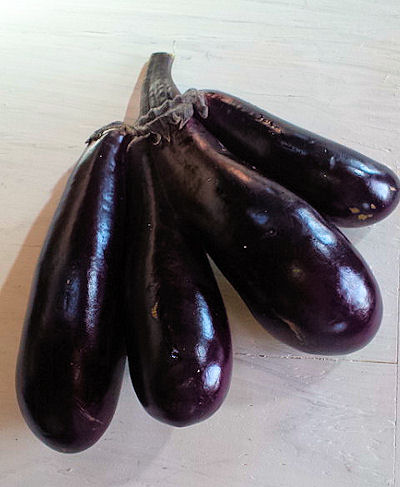 6. Stressed "Fish" found having 2 mouths in Lincoin Nebraska 12/21/2011. Cf.0.36 microSv/h from snowfall in Saint Louis
(Source)
Iori Mochizuki
---

Fukushima Diary can accept donation directly at bank.
Fukushima Diaryは銀行口座で直接寄付を受けられるようになりました。
情報は以下のとおり。

BANK : PIRAEUS BANK ROMANIA

USD
IBAN : RO53 PIRB 4205 7394 0100 3000

EURO
IBAN : RO87 PIRB 4205 7394 0100 2000

SWIFT : PIRBROBU
(FUKUSHIMA DIARY SRL)


---
Thank you for your donation ご寄付ありがとうございます。
---
Recurring Donations 毎月引き落とし
---

Fukushima Diary can accept donation directly at PoBox too. You don't need to write the receiver's name (Only the address below is needed) but you can write it as Mochizuki Iori or Fukushima Diary SRL as well.

Fukushima Diaryは私書箱でも直接寄付などの郵便を受けられるようになりました。下記の住所が記載されていれば受取人の名前を書く必要はありませんが、Mochizuki Iori または Fukushima Diary SRLというように書いても問題ありません。

情報は以下のとおりです。

OFICIUL POSTAL BUCURESTI 22 ROMANIA CASUTA POSTALA 110
 
---